Posted in: Comics, Digital, Recent Updates | Tagged: Comics, digital, marvel, MVL
---
So You Want To Digitally Distribute Marvel Comics
So you're a digital comics distributor. How do you get to distribute Marvel comics? Well, there are rules. This is a major brand, one of the biggest in comics. You need to commit.
1) First, you get what content you're given, you don't get to ask for specific comics. Even if your rival has them. You only get what Marvel give you.
2) The minimum price you can sell the comics for is $1.99.
3) Marvel get a minimum of 70% of sales revenue, after cuts from the likes of Apple have been taken.
4) And, the kicker, you pay Marvel between $150,000 and $250,000 as an advance against sales. The more you pay as an advance, the more content you get to distribute.
Despite all this, digital sales on traditional comic books aren't exactly stellar yet. We're talking four figure sales, not five, even of the bigger titles. And now being spread over a number of distributors. Over the four companies currently distributing Marvel titles, some may not last the year. There is consolidation to come.
No wonder no one wants to talk about numbers. Mark Millar stated "All I know is that my combined income for having the top ten downloads of 2010 projected to be less I got for one issue of Superman Adventures twelve years ago". The chart Millar refers to doesn't include the Marvel or DC Apps, but even so…
When comic stores talk about being afraid that digital comics publishing will drive them out of business – well imagine a company demanded you pay them a huge amount of money as an advance against your sales of their comics… and then you don't exactly sell what you were hoping.
Maybe there's a future in these print comic thingies after all.
---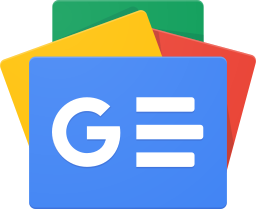 Stay up-to-date and support the site by following Bleeding Cool on Google News today!