Spain's Goya Film Awards Shunned By Culture Minister, Sparking Sarcasm From Javier Bardem
By José Luis del Río
The Goya Awards, known in Spanish as Premios Goya, are Spain's national annual film awards. The ceremony was held last Sunday.
Spanish Culture Minister Jose Ignacio Wert's decision to not attend the gala was decried by the film sector as a sign of disrespect. Personally, I think that is unbelievable that the person in charge of the film sector didn't come to the ceremony.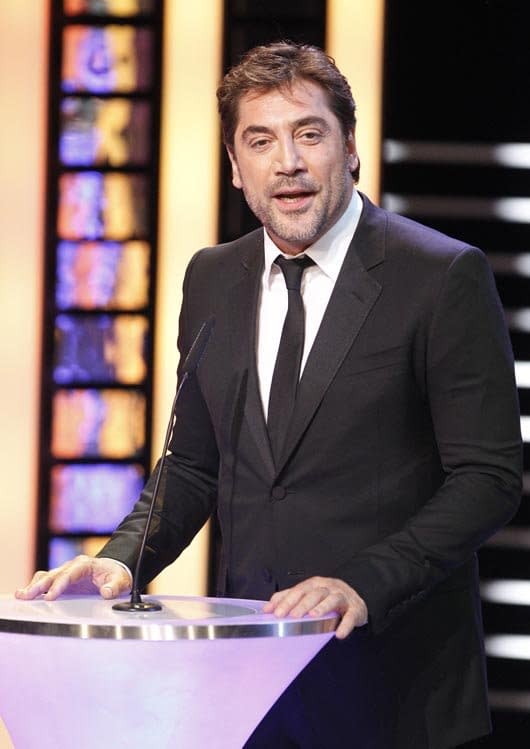 [Javier Bardem]
An ironic Javier Bardem said that he is Minister of "Anti-culture". Also the ceremony's host Manel Fuentes started the ceremony with an ironic: "Did he really not come?". Also the writer Mariano Barroso who won the Adapted Screenplay Award said that a person who didn't attend his job should be fired. At this time, the Spanish film sector needs support but the absence of Jose Ignacio Wert was an unhelpful sign.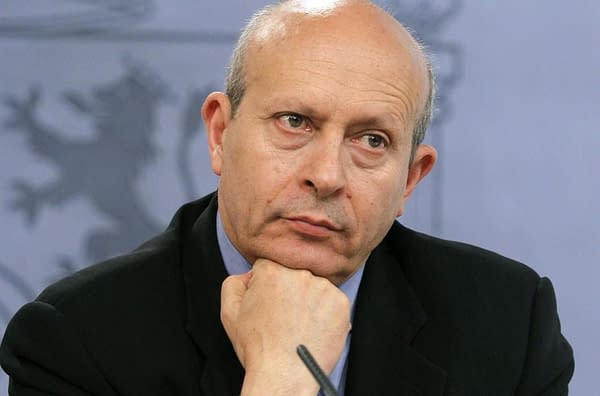 [Jose Ignatcio Wert]
On the other hand, the ceremony was really boring. The jokes were not original and the songs were not entertaining. Only a surprised joke based on Femen activities made me laugh.
David Trueba's Living Is Easy With Your Eyes Closed was the winner at the 28th Goya Awards Ceremony, landing the Spanish Film Academy's two top prizes: Best film and Best Director. This film takes its title from The Beatles' song "Strawberry Fields Forever", which John Lennon wrote while he was in Almeria, Spain, acting in Richard Lester's How I Won the War in 1966. It's a road-movie based in the "real" English teacher Antonio San Roman (also winner lead actor Javier Cámara) who has his students recite Beatles songs as a learning tool. The film also won Original Screenplay, Best New Actress (for the beauty Natalia de Molina), and Best Original Score (Pat Metheny).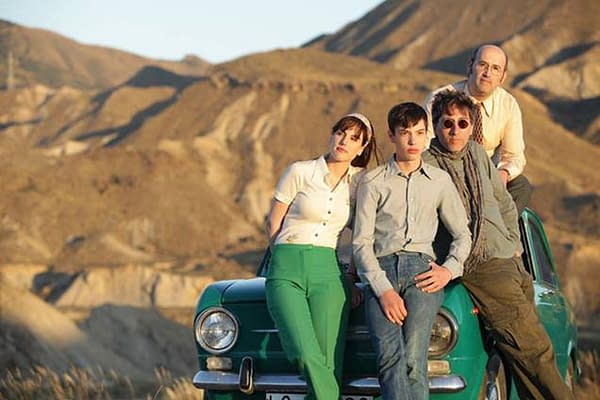 Cult-director Alex de la Iglesia's Witching & Bitching won all the technical awards. This fantastic film is about two unemployed men (Mario Casas and Hugo Silva) who commit a robbery and are forced to run from the police and one of their ex-wives. While on the run, they venture into an impenetrable forest inhabited by a group of cannibalistic witches: Zugarramurdi. Alex de la Iglesia was did not attend the ceremony because he is filming in Argentina.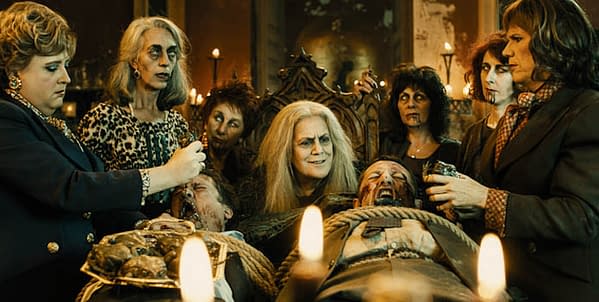 Fernando Franco won Best New Director for his directorial debut Wounded and Marian Alvarez also won Lead Actress. If you want to know what is the situation is in the Spanish film sector ,one example is that Marian Alvarez hasn't had any work in several months and yet she is the Lead Actress winner! And she's awesome!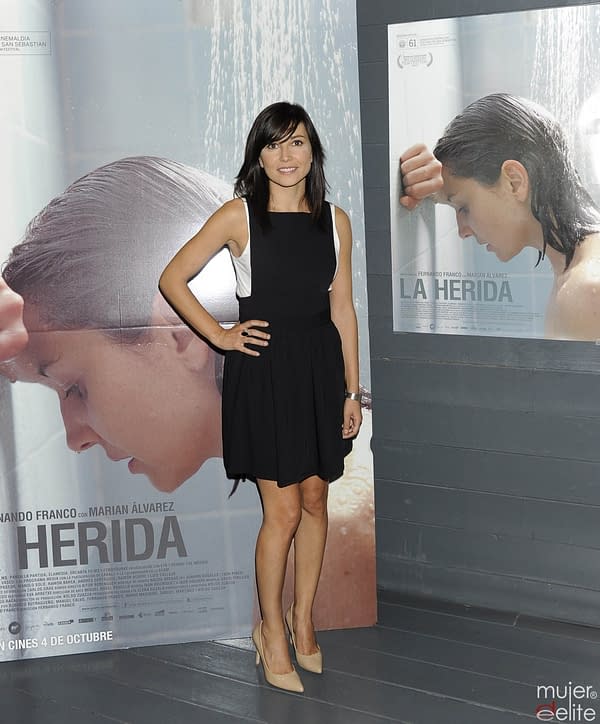 [Marian Alvarez]
List of winners
Film
Living is Easy with Eyes Closed
Fernando Trueba P.C., S.A.
Director
David Trueba for Living is Easy with Eyes Closed
New Director
Fernando Franco for Wounded
Original Screenplay
David Trueba for Living is Easy with Eyes Closed
Adapted Screenplay
Mariano Barroso and Alejandro Hernandez for Todas las Mujeres
Lead Actor
Javier Camara for Living is Easy with Eyes Closed
Lead Actress
Marian Alvarez for Wounded
Supporting Actor
Roberto Alamo for Family United
Supporting Actress
Terele Pavez for Witching & Bitching
New Actor
Javier Pereira for Stockholm
New Actress
Natalia de Molina for Living is Easy with Eyes Closed
Artistic Director
Arturo Garcia Biaffra, Jose Luis Arrizabalaga for Witching & Bitching
Production Design
Carlos Bernases for Witching & Bitching
Original Score
Pat Metheny for Living is Easy with Eyes Closed
Original Song
Do You Really Want to Be in Love?
By Josh Rouse for Family United
Photography
Pau Esteve Birba for Cannibal
Editing
Pablo Blanco for Witching & Bitching
Wardrobe
Francisco Delgado Lopez for Witching & Bitching
Hair and makeup
Maria Dolores Gomez Castro, Javier Hernandez Valentin, Pedro Rodriguez and Francisco J. Rodriguez Frias for Witching & Bitching
Sound
Charly Schmukler and Nicolas de Poulpiquet for Witching & Bitching
Special Effect
Juan Ramon Molina and Ferran Piquer for Witching & Bitching
Animated Feature
Foosball, Jempsa, S.Al, Plural Jempsa and Antena 3
Documentary Feature
Las Maestras de la Republica, directed by Pilar Perez Solano
IberoAmerican Film
Azul y no Tan Rosa, directed by Miguel Ferrari
(Venezuela)
European Film
Amour directed by Michael Haneke
(Austria)
Fiction Short
Abstenerse Agenciasby Gaizka Urresti
Documentary Short
Minerita by Raul de la Fuente
Animated Short
Cuerdas directed by Pedro Solis Garcia
Honorary Goya
Jaime de Arminan
José Luis del Río Fortich is a child of the seventies who grew up with comics and MSX. Then he moved to the Commodore Amiga, Twin Peaks and finally to Macintosh. In his nearly 40´s he keeps reading comics, playing computer games and reviewing series. He loves Star Trek, Star Wars, Doctor Who, Zombies, Horror Movies and all those things that are not necessary in an apocalypse but we all love. He is @jldelriofortich and also on Facebook.