Posted in: Comics, Recent Updates, Speculator Corner | Tagged:
---
Speculation Corner: Skullkickers #1
Guessing on sharp rises in the value of comic books is a mug's game. So lets all be mugs for a second.
One recent trend in comics speculation is the non-superhero Image comic book by unfamiliar creators that makes a big splash on publication though receiving relatively low orders despite decent Image publicity. And a good chance of making a TV or movie adaptation.
Walking Dead #1 is now a $300 book. Chew #1 goes for $50. And Morning Glories #1 is hitting $20. In the words of Tom Lehrer, who's next?
Certain eyes are looking towards Skullkickers #1 coming out in a couple of weeks.
By Jim Zubkavich and Edwin Huang, described as "a buddy cop film meets Conan" or "Fafhrd and the Grey Mouser meets Army of Darkness", it's a new book about two warriors with an unknown past, involved with a scords-n-sorcery assassination plot with werewolves, living skeletons and dark magic in the way of the two getting paid…
It's already had good write-ups from all sorts of industry names and well received previews.
And, naturally, not-quite-good enough orders to match. As usual, and understandable, retailers are waiting to see how it does, before upping their orders on the second issue and pushing for a second print. So no reason you can't play the same game too. Just see how well it does. If the shop you're going to sells half their stock in the first hour, why not buy the other half?
Warning: Speculation is a mugs game, retailers can always buy for half the price that you can, never gamble more than you can afford to lose, don't go for chromium covers, they are much harder to eat when you are broke.
---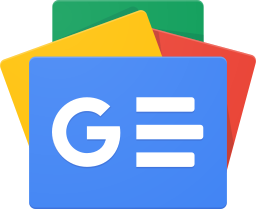 Stay up-to-date and support the site by following Bleeding Cool on Google News today!