It's weird when related comic books suddenly seem to start telling the same stories. We went through a plague of doppelganger storylines at Marvel Comics earlier in the year and today the Batbooks seem to be joining in.
And that's not just, Bruce Wayne from a parallel dimension infected to be its new Joker. There's also a Grim Knight to contend with from another dimension.
So when Bruce Wayne comes across another version of himself as a corpse, it's natural he may go along the dimensional counterpart route again…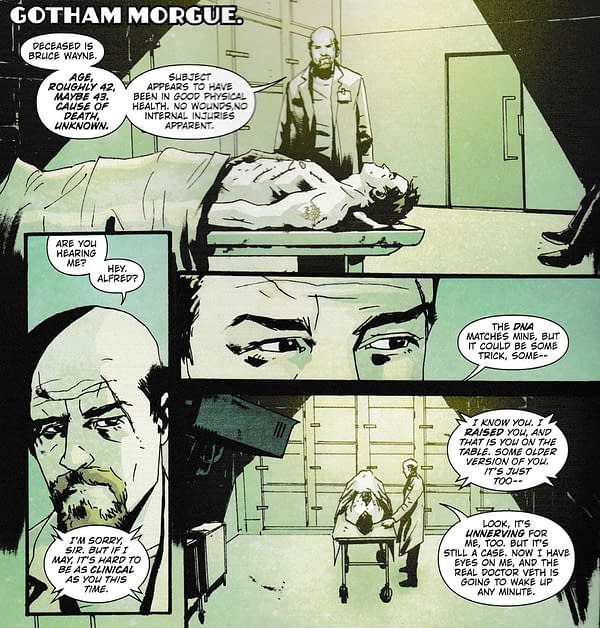 Even though in Detective Comics #994 he prefers a more dimensionally stable solution of plastic surgery when finding doubles of his own dead parents.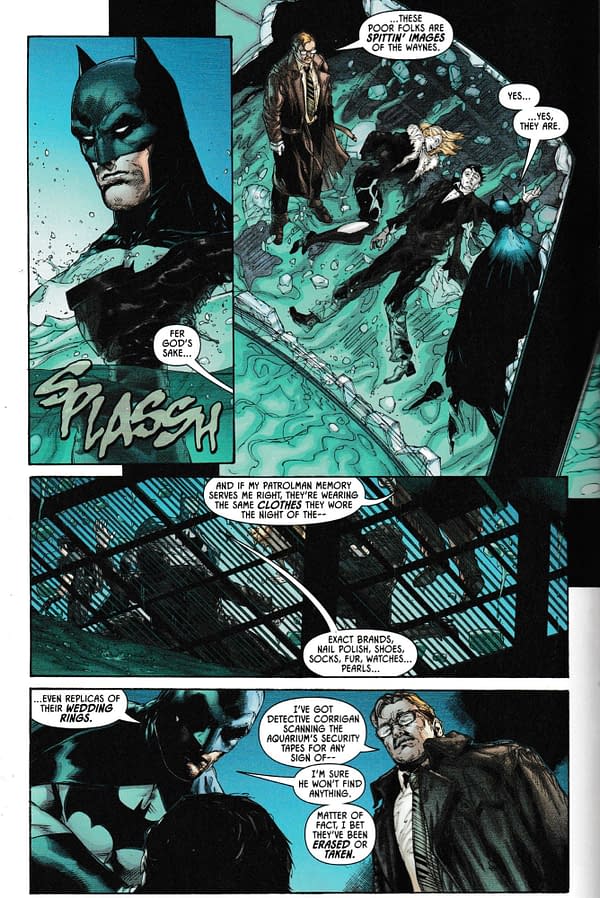 Batman and Alfred do like looking at fingers for clues…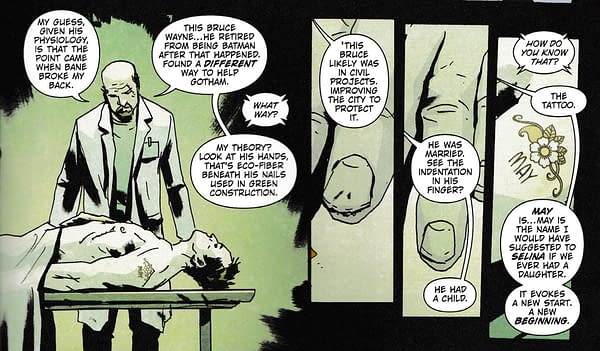 But this Batman, staring at a very similar situation…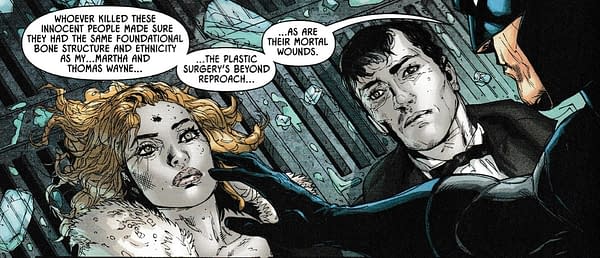 …jumps to a completely different conclusion, in the same week of publication.
Almost as if these two Batmen are from different dimensions too. Oh, and as for lookalikes? Today is the day that John Constantine looks his most Sting-like in Batman: Damned #2…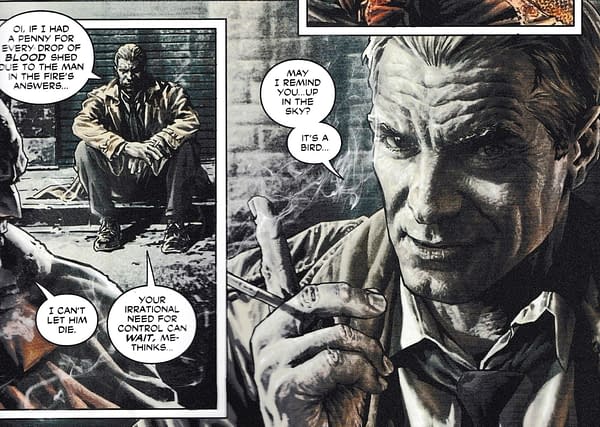 And two versions of the character switch from one editorial guideline…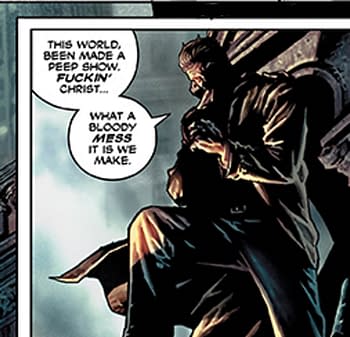 …to another, in Justice League Dark…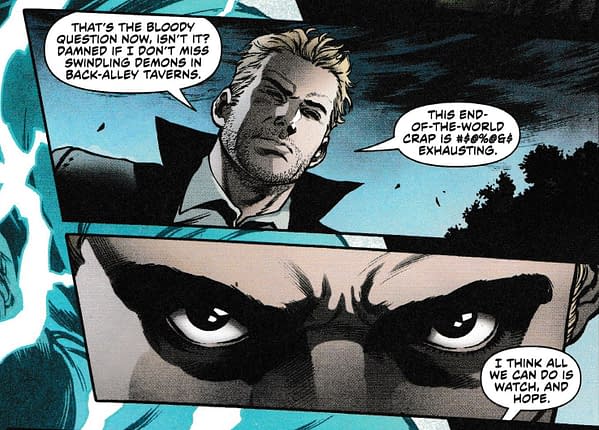 Just not that dark.
BATMAN DAMNED #2 (OF 3) (MR)
(W) Brian Azzarello (A/CA) Lee Bermejo
As Batman's descent into the madness of Gotham City's decadent underbelly continues, he must try to exorcise some of his demons…and who better to help than the Demon, Etrigan himself. And where there's demons, there's also a Deadman, a Spectre, an Enchantress and a host of other supernatural friends and foes-it's a veritable Grand Guignol! In Shops: Dec 12, 2018
SRP: $6.99

BATMAN WHO LAUGHS #1 (OF 6)
(W) Scott Snyder (A/CA) Jock
Left rattled by the events of DARK NIGHTS: METAL, Bruce Wayne must come face to face with the nightmares spawned from the Dark Multiverse. But even though evil devoured evil in the collapse of Challengers Mountain, the Dark Knight still has his doubts. He discovers that the Batman Who Laughs not only survived the fight with The Joker at the end of METAL, but now he is enacting a sinister plan across the Multiverse-something both terrifying and oddly familiar. But when Bruce Wayne realizes the only way to stop this madman is to kill him, he must consider violating the very rule Batman won't break…the same rule that created this insatiable villain-the Batman Who Laughs!In Shops: Dec 12, 2018
SRP: $4.99

DETECTIVE COMICS #994
(W) Peter J. Tomasi (A/CA) Doug Mahnke, Jaime Mendoza
Batman's strangest case begins as the new creative team of writer Peter J. Tomasi and artist Doug Mahnke take over DETECTIVE COMICS!
Commissioner Gordon calls in the Dark Knight Detective when there's a murder at the Gotham City Aquarium-staged to look exactly like Thomas and Martha Wayne's crime scene, right down to the Playbill and pearls. How does this bizarre homicide tie into the shadowy monster that attacks Dr. Leslie Thompkins? This creature looks to wage a war on Batman-and it's using Joker Gas to do it!In Shops: Dec 12, 2018
SRP: $3.99

JUSTICE LEAGUE DARK #6

(W) James TynionIV (A) Daniel Sampere, Juan Albarran (CA) Nicola Scott

The Justice League Dark…trapped in the mystic realm of Myrra! Their jailer? Blue Devil…and he wants revenge on Detective Chimp! Seems Bobo tried to magically resurrect his best friend, the original Nightmaster, but lost control of the spell and filled Myrra with zombies instead. And left Blue Devil behind to get eaten. So BD's kinda sorta maybe got a reason to be pissed. With that in mind, will Wonder Woman and the rest of the JLD even step up to help Bobo against a raging Blue Devil? That sounds bananas to us.

In Shops: Dec 12, 2018

SRP: $3.99
Enjoyed this article? Share it!