Posted in: Comics, Recent Updates | Tagged: Anderson Cabral, Benjamin Bartolome, Beto Skubs, Comics, comixology, ComiXology Submit, digital comics, entertainment, Fade Out: Painless Suicide, Fallen Ash, Giancarlo Carcuzzo, Kimberly Smith, Marcelo Maiolo, Rafael De Latorre, Samantha Gungon, Vito Delsante, World War Mob
---
Spotlight On ComiXology Submit – Fade Out: Painless Suicide, Fallen Ash, World War Mob
Every week, there is quite a selection of new comics available that have been added to ComiXology via their creator-owned Submit platform, and here at Bleeding Cool we're taking a moment to point out some of the titles that have caught our attention this time around that you might find as wacky or soulful as we did.
Top Pick:
Fade Out: Painless Suicide by Beto Skubs, Rafael De Latorre, Marcelo Maiolo, and Anderson Cabral. The title and description of this comic did not exactly recommend it to me. It sounded quite dark and depressing, ostensibly about a young man who is thwarted in his obsessive drive to commit suicide by selflessly helping those close to him as a kind of "last rite" to square things in life in the hopes that he won't go to hell once he offs himself. It all sounded a bit blunt, like my somewhat trite summary just now. What we have instead is a beautiful comic on many levels. The artwork is absolutely stunning and ethereal from its simple lines to its numinous color palette–and we aren't even dealing with the afterlife here. The comic transforms daily life into something hauntingly delicate and interesting. The plot, on a basic level, is fairly classic–the hero has a goal–in this case suicide–but is blocked by various complications from reaching it. In this case love and human connections have as much to do with it as violence and danger, and those are redeeming things in the comic. And this is a redemption tale of sorts and not at all the death-worship I expected at first. I highly recommend giving this comic a chance.
You might also like:
Fallen Ash, by Kimberly Smith, Benjamin Bartolome, and Samantha Gungon. Chances are that if you like Elfquest or Saga, you will be interested by this comic. That's not to say that it's not a highly original start to what will hopefully be a long-running series. Like Elfquest, it's a fantasy story that could potentially contain a wide cast of characters set within an expansive and developing world with its own politics, backstory, dangers, and relationships. Like Saga, it has fresh dialogue and interesting characters whose interaction is part of the appeal of the comic. Unlike Elfquest and Saga, though, this comic is still in its liberated early phase of development where you still get that fresh off the drawing table (or perhaps digital drawing table in this case) feel and the sense that things could be a little unpredictable for a few issues as the comic finds its voice, and that is actually very exciting. It's like watching a planet forming in the wake of the big bang. Fallen Ash features green-skinned elf-like people living in a semi-natural environment fighting semi-mythical style creatures but it's also self-aware in a modern sense, in fact, it breaks the fourth wall talking to readers. The plot set up in the first issue doesn't convey a great deal of detail, but the feel of the comic is lively and definitely worth a follow-up when the next issue comes out.
World War Mob, by Vito Delsante and Giancarlo Carcuzzo. If you find historically-minded comics appealing, this will attract you immediately, but the firs thing you'll notice about this comic is the highly-skilled artwork from Carcuzzo. His panel layouts are very clean and readable, and his chosen style here–a combination of watercolor effect and distinctive lines–are very attractive. It sets the tone for a historical piece, but he's also very adept at handling action and violence without giving the sense that he's presenting violence for the sake of gore or shock value. The plot, featuring five men from New York's crime families undertaking a plot to kill Mussolini in World War II Italy, has a grain of historical truth, apparently, and that adds to the intrigue of the comic and helps reinforce the frank, documentary-like style of the artwork. Like the artwork, the writing is spare and just detailed enough to draw you in and make you curious about these ambiguous heroes with their own axes to grind, and makes you question that old adage that the enemies of my enemies are my friends. The amoral complexity of the situation makes a nice change from typical war-hero stories, however compelling those might be under the right circumstances. World War Mob may be flying under your radar, since it's also available in print, but if you haven't heard of it yet, picking it up under ComiXology Submit is an added way in to what promises to be a very interesting comic that sets its own tone artistically and thematically. It's a worthy comic to check out this week.
Stay tuned for more ComiXology Submit features for new titles here at Bleeding Cool in future.
Hannah Means-Shannon is EIC at Bleeding Cool and @hannahmenzies on Twitter.
---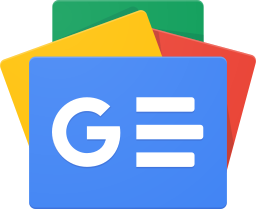 Stay up-to-date and support the site by following Bleeding Cool on Google News today!