Star Trek 2 Won't Be Called Star Trek 2, So Let's Play The Naming Game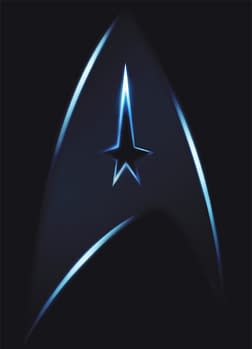 Star Trek star Zoe Saldana has revealed that she's super-excited about JJ Abrams' forthcoming sequel to Star Trek, which will begin shooting in mid-January. She's also said that she's super-excited about Zachary Quinto coming out of the closet, as are the many thousands of slash fan fiction writers in the world. I am too, even if I get super-excited every time I find a Quaver that looks like Jesus so it doesn't mean much.
But the one fact that she did let slip is that the writers have injected at least a little bit of imagination into the script because, according to Access Hollywood, they haven't called it Star Trek 2.
Hopefully this means that when the title is revealed, it will give away some hints as to what the film will be about.
It also gives us an excuse to think up some fun potential names for the film. Here are mine, feel free to send in yours and the creator of the most inventive title will win Brendon's car. Don't get too excited, he drives a Nissan Micra.
Star Wreck: Kirk Vs The Monster Trucks Of Planet Zorg
Call Of Duty Space Warfare
The Passive-Aggressive Antagonism Of Khan
Revenge Of The Zombie Red Shirts
Star Trek Reloaded
Brendon would like you to know that he doesn't have a driver's license or indeed a car. And he would have suggested Star Treks, The Star Trek or Star 2rek.