Marvel Comics has been running previews for Strange Academy #1 in all its titles of late. With some lovely looking work from Skottie Young and Humberto Ramos. But Bleeding Cool always likes to go one better so here are a few blurry pages from issue 2 already…
UPDATE: Apologies, we early attributed the following page to Strange Academy, hence the original Krakoa reference, these are from the new X-Factor instead which, clearly, is Krakoa-set.
As way of recompense here's more from Taskmaster too…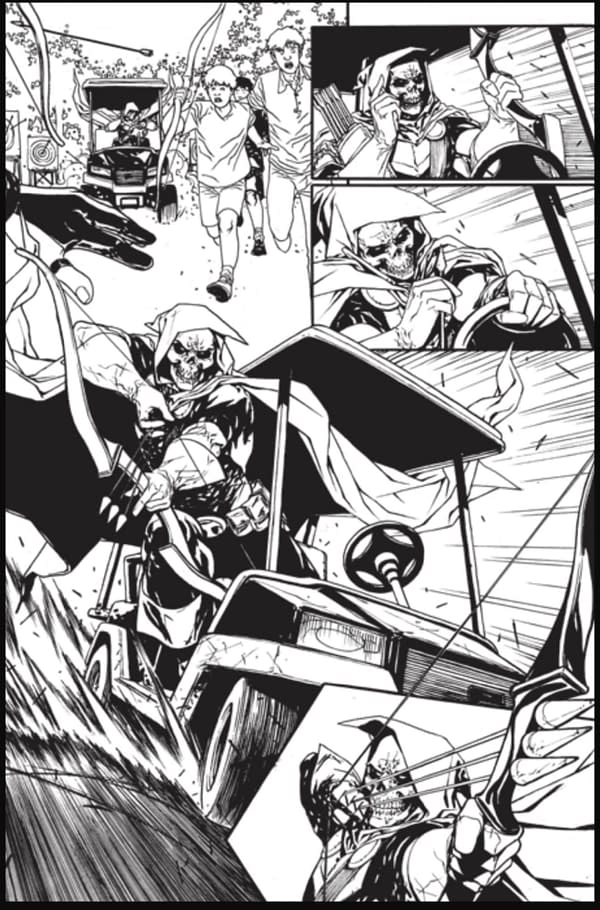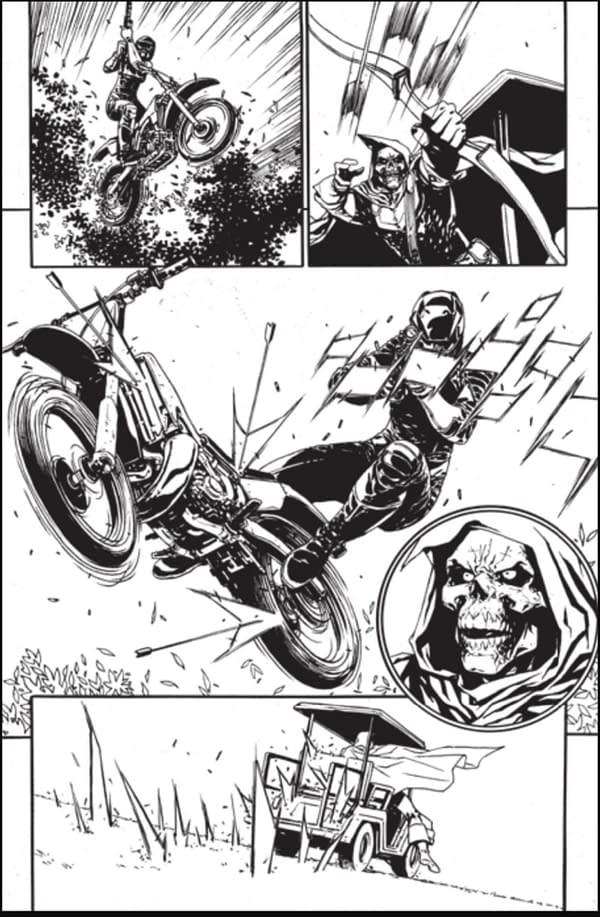 Strange Academy #1 is out on March 4th, #2 out on April 1st. Here are the solicits:
STRANGE ACADEMY #1
(W) Skottie Young (A/CA) Humberto Ramos
A SORCERER SCHOOL FOR THE MARVEL UNIVERSE!
The Marvel Universe has mysteriously changed in such an alarming way that Doctor Strange has done what he's avoided for decades; he's opened a school for young sorcerers. Young people from around the world with aptitude in magic have been brought together in New Orleans to study the Mystic Arts under Strange, Brother Voodoo, the Ancient One, the Scarlet Witch, Magik, Hellstrom and ALL your favorite Marvel magicians. But with all the new magical threats, is it too late?!
Rated T In Shops: Mar 04, 2020 SRP: $4.99

STRANGE ACADEMY #2
(W) Skottie Young (A/CA) Humberto Ramos
Go to class with the students at STRANGE ACADEMY! Your class schedule:
• 8:15-9:15 HISTORY OF MAGICAL OBJECTS with THE ANCIENT ONE
• 9:25-10:25 ELEMENTS OF CHAOS MAGIC with SCARLET WITCH
• 10:35-11:35 GYM with COACH TAYLOR
• 11:40-12:10 LUNCH (cooked by MINDFULL ONE)
• 12:20-1:20 INTRODUCTION TO THE UNDEAD with BROTHER VOODOO
• 1:30-2:30 INFERNO 101 with MAGIK
• 2:40-3:20 (Pending survival) STUDY HALL
• 3:30-4:30 MAGICAL PLANTS AND THE CARE THEREOF with PROFESSOR MAN-THING
Rated T In Shops: Apr 01, 2020 SRP: $3.99
Enjoyed this article? Share it!