Netflix Confirms Stranger Things Season 3 Delay, Promises It's "Worth the Wait"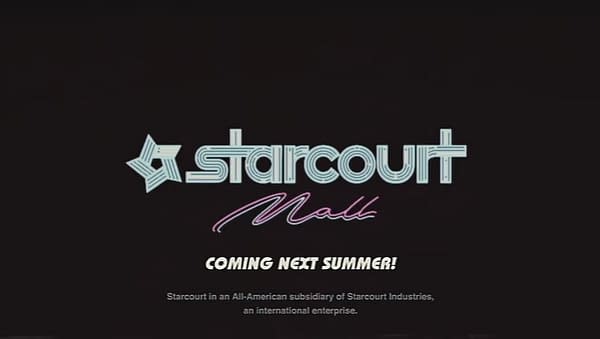 Well, think of it this way: it's not like Netflix and The Duffer Bothers (Matt Duffer, Ross Duffer) didn't drop a 10-ton hint in the form of that Starcourt Mall "commercial" they released earlier this month ("Coming Next Summer!") to get us used to the idea. On top of that, the news does give some of us who need to either watch it for the first time, get caught up, or binge the series again because we loved it so much the relief of knowing we have the holidays to get our butts up to speed.
In what might be the second "worst-kept-yet-still-needed-to-be-officially-confirmed" secret in television lately (Andrew Lincoln leaving The Walking Dead still holds the lead), Netflix's VP or original content, Cindy Holland, made it official: Stranger Things' eight-episode third season will not bow until summer 2019.
Speaking at the streaming service's session at Sunday's Television Critics Association (TCA) summer press tour, Holland explained that while fans are facing a longer wait than expected, "I think it's going to be a fantastic season. It's gonna be worth the wait."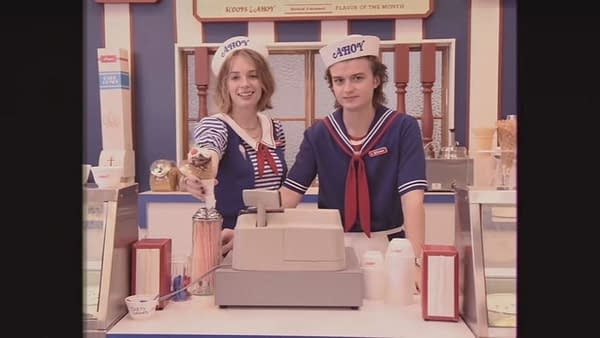 As for the reason behind the delay, Holland defended the extra time as part of the process in creating a series that respects both the creators' vision as well as the high expectations of the fanbase:
"It's a handcrafted show. [Exec producers] The Duffer brothers and Shawn Levy have worked really hard, and they understand the stakes are high. They want to deliver something bigger and better than what they did last year. And so they really want to take the time to get it right."
In an interview with The Hollywood Reporter from December 2017, Matt Duffer explained that a time jump for the third season is needed from a storyline standpoint — and from a puberty standpoint:
"Even if we wanted to hop into the action faster, we couldn't," Matt Duffer previously told THR. "Our kids are aging. We can only write and produce the show so fast. They're going to be almost a year older by the time we start shooting season three. It provides certain challenges. You can't start right after season two ended. It forces you to do a time jump. But what I like is that it makes you evolve the show. It forces the show to evolve and change, because the kids are changing.

Even if we wanted it to be static and we wanted to continually recycle the same storyline — and we don't — we would be unable to, just because the kids are changing. It's cool, though. The audience is going to be able to watch these kids come of age every year. The closest example is Harry Potter. Watching those kids and actors grow up in front of the camera was, to me, very powerful. I mean, I wasn't a kid when I experienced that, and I can only imagine if you were a kid and you were their age, it would have been even more powerful. That's what I'm excited about. It's a long way of saying that yeah, we're going to do a time jump."