Tonight saw the airing of Doctor Who: Orphan-55 on BBC 1. And it's a little bit of politics, ladied and gentlemen as Doctor Who gets as subtle as, well, Patrick Troughton was with The Sunmakers. Come back once this has aired in your timezone.
1. Warm Open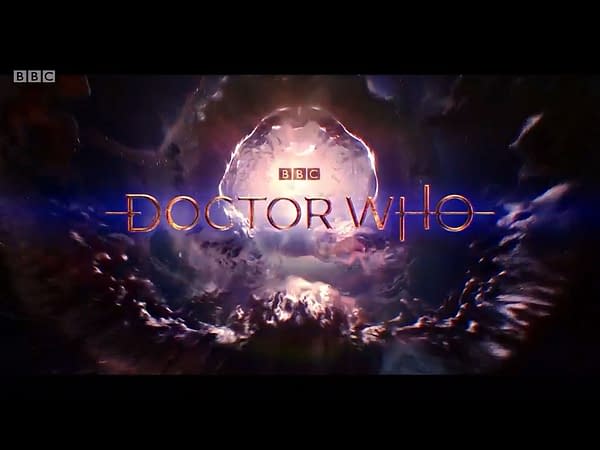 It's a Sunday evening, watching Doctor Who with the kids before bed. No nightmares right? The good lady wife has decided that the current Doctor Who titles look like she's stirring her tea and she has a point. And it's not the same without, as our now-fourteen year old said when she was two years old having the 'TARDIS running'. And we go straight into the titles, no cold open, so no musical stab. I like the musical stab. Will global warming mean a lack of cold opens?
2. Down To A T
Tranquillity Spa – oh this is all very Russell T Davies, isn't it? An alien holiday resort, with futuristic versions of the same kind of things we're used to, even collecting coupons, where something dangerous is hidden underneath the surface and it's coming to kill everyone. Oh and global warming/manmade apocalypse thrown in, and a bunch of new characters who will be killed off one by one. Just what the Doctor needs, as well as some running around corridors, sewers and radioactive planetary landscapes to avoid thinking about Gallifrey and the Master. No wonder she's in such a mood at the beginning. Now for some passively aggressive tannoy announcements. Hi-de-hi…
3. Chekhov's Virus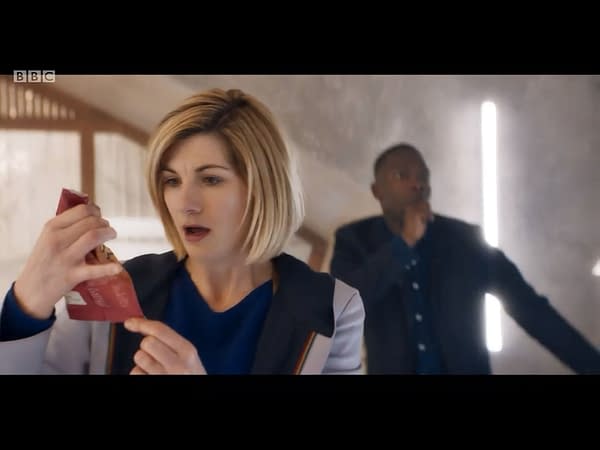 Introduce a transmuting virus that jumps from tech to living matter in the first arc and you had beter use its transmuting powers in the final act. Everyone knows this law. But hey, what decent holiday abroad doesn't have you picking up one bug or another?
4. Chatting Up Terrorists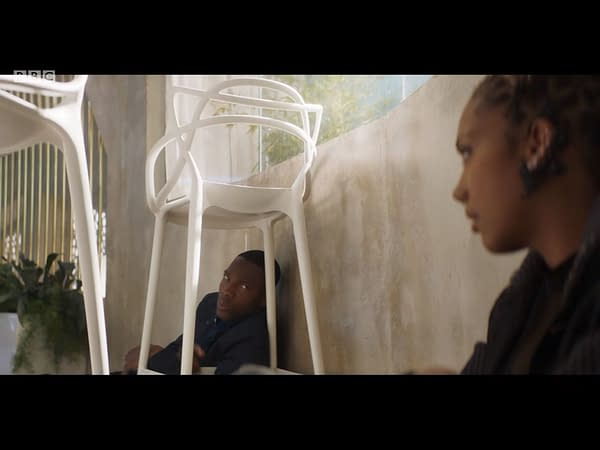 Saying she's a hotel critic should have clued everyone in that she's the baddie. Or baddie-ish. Terrorist with mummy issues, certainly. And maybe a reason for Yazz not to take Ryan quite so seriously.
5. Oh Look, It's The Green Hair Aliens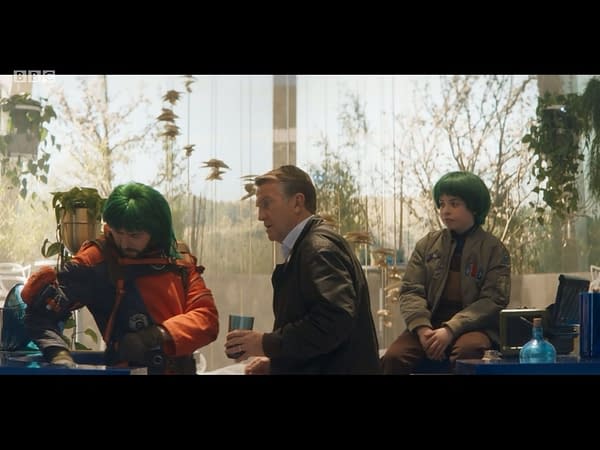 We get an Inbetweener and a His Dark Materialsite, colour their green and that's about it. Aside from incompetent dad, it feels like quite the underuse. If only for him to be confronted by the Doctor for his use of the word 'clunge'.
6. Doctor Talks Too Much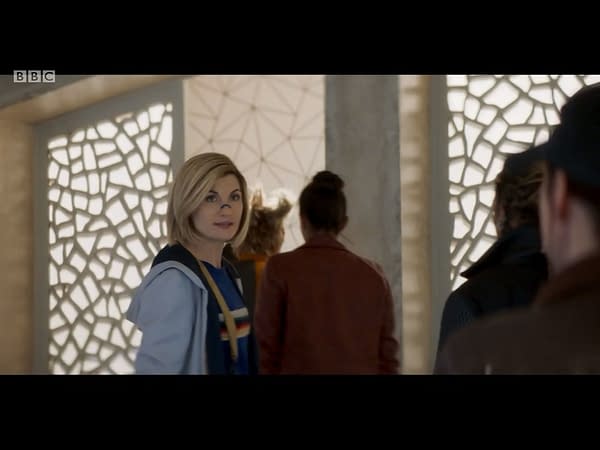 The Doctor can build a human out of crayons and spam. There is no evidence that she hasn't done this in the past. And would certainly explain Bonnie Langford. Maybe she could build a new human race after the old one dies out? Orphan planets, made uninhabitable by the population only for the ruling elite to get to evacuate. Happens more than you think… and not just on Wall-E. And this is just the fifty-fifth…
7. Dregs By Design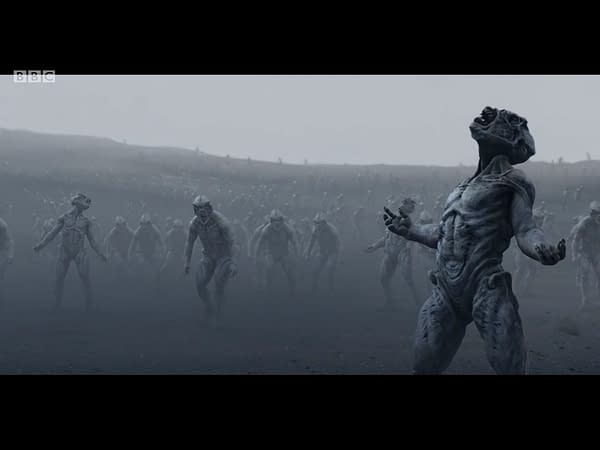 Multiple levels of teeth give the Dregs a humanoid xenomorph look – but they are a bit dead. Much more affecting than the CG though. Still, they're not too bad for Angry Trees and for those of us who know our Russell T Davies, we also know they will eventually evolve into charming Trees Of Cheem ready to burn for the Doctor. But they did make for a real eighties shlock horror vibe.
8. Mothers and Daughters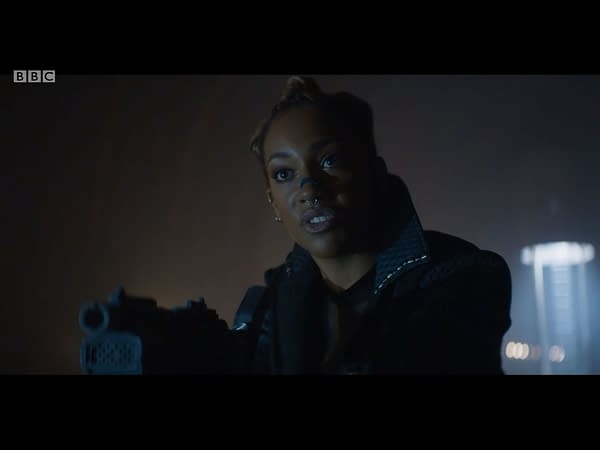 So some basic family counselling could have prevented all these deaths?
9."You maniacs! You blew it up! Damn you!"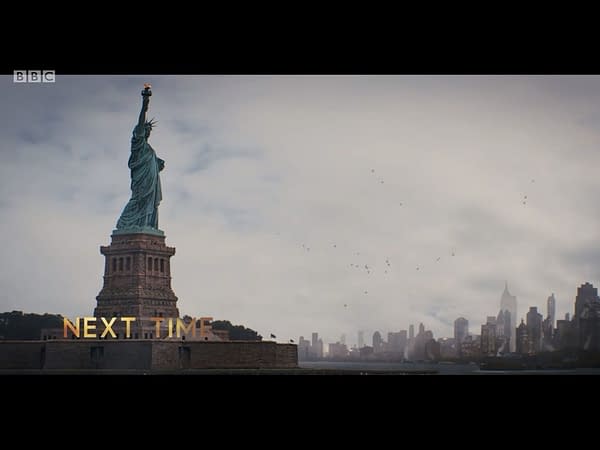 Having next week's episode start with the Statue Of Liberty was a strange disconnect with Orphan-66's reveal that the planet was Earth all along. But a dead Earth, not even the apes made it.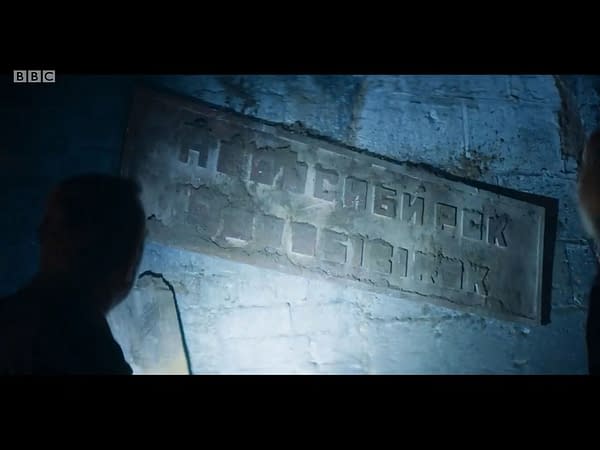 And there's not enough psychic residue in the air to translate Russian into English for the fam… or maybe the TARDIS was just too far away. But of course, it was going to be the Earth after all that. The Dregs should have ridden horses to hammer it home though.
10. One Possible Timeline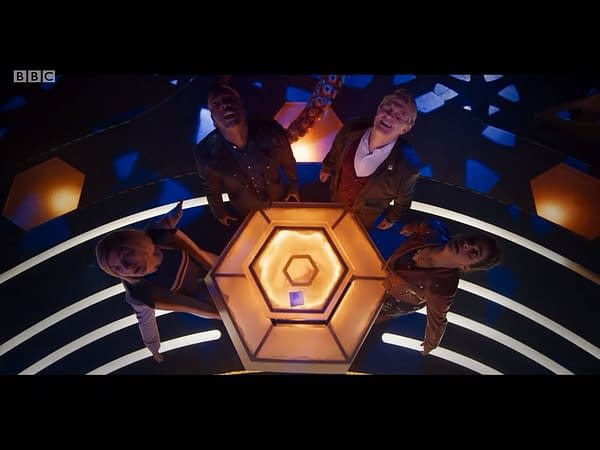 Is it? That's not how Doctor Who tome travel usually works – though with last week's episode all the rules are up in the air, I guess. We have seen futures that can then be changed – but that generally needs actual action from someone rather than crossing fingers and hoping that the whole 'food chain collapses, mass migration and war' doesn't happen. Still it may explain why the Doctor used to visit a lot of satellites around Earth rather than the Earth itself, in the far-flung future.
Doctor Who: Orphan-55 on BBC 1 and BBC America on the 12th January 2020.

Having decided that everyone could do with a holiday, the Doctor takes Graham, Yasmin, Ryan to a luxury resort for a spot of rest and relaxation. However, they discover the place where they are having a break is hiding a number of deadly secrets. What are the ferocious monsters that are attacking Tranquillity Spa? Guest starring Laura Fraser and James Buckley, alongside Jodie Whittaker as the 13th incarnation of the Time Lord, and Bradley Walsh, Mandip Gill and Tosin Cole as her trusty travelling companions.

CAST & CREW
The Doctor Jodie Whittaker
Graham O'Brien Bradley Walsh
Ryan Sinclair Tosin Cole
Yasmin Khan Mandip Gill
Actor Laura Fraser
Actor James Buckley
Director Lee Haven Jones
Writer Ed Hime
Enjoyed this article? Share it!