Readers who picked up today's X-O Manowar #30 to catch the first appearance of Valiant's new Armorines team have a special surprise waiting for them – an extra-added 23rd story page, touting something called Dead Hand… Dead Hand being the codename of a notorious Russian nuclear fail-safe to be deployed in the event of total annihilation…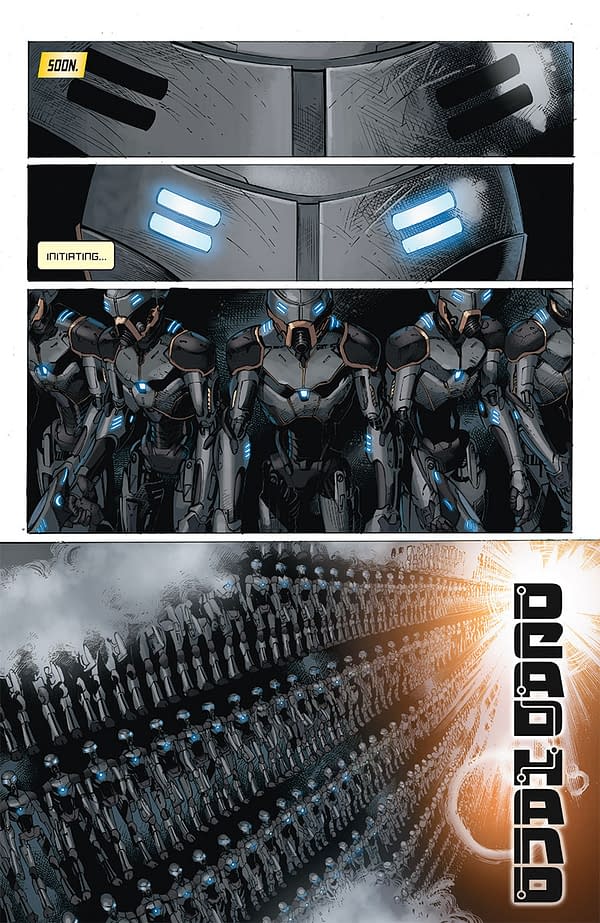 We have robots, we what looks to be space… Could this be a follow-up to last summer's Armor Hunters? Something big coming down the pike for the Armorines?
Or, to tease out that Russian connection a little, a forthcoming confrontation with Valiant's upcoming Divinity, featuring a time-displaced Soviet cosmonaut with god-like powers?
Either way, it seems to be headed to the pages of X-O Manowar sometime in the near future. Watch this space.
Enjoyed this article? Share it!