This scene from the upcoming issue Doomsday Clock #8 may look a little on the familiar side.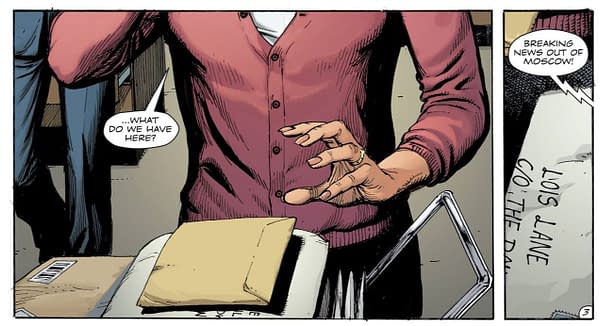 Re-prising as it does an image from the final page of Watchmen – of which it is an unauthorised sequel…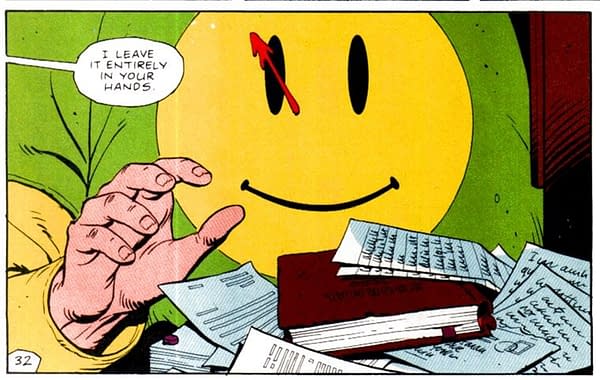 That was Rorschach's Journal, itself a scene homaging the finale of the utterly brilliant movie Kind Hearts And Coronets. That scene from Watchmen and Kind Hearts left each hanging, a thread that could be pulled and unravel all the best laid plans of mice and men. And in Doomsday Clock, that's just what happened.
And just as the Pax Watchmenica fell apart, so what's left for Lois Lane by unknown parties may do to the structure of the DC Universe,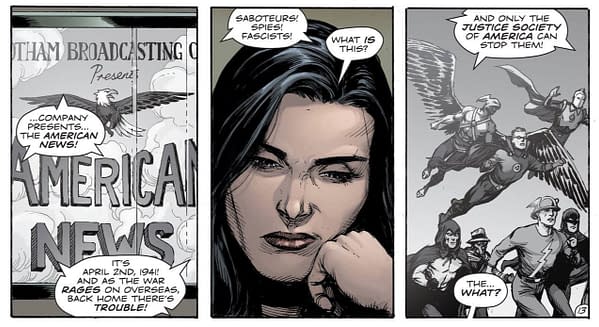 This has a different kind of history. Film reel of something that never happened. Or did it?
In 2011, DC Comics did away with the Justice Society Of America as the DC Universe was rebooted. The World War II-fighting team, the basis for all superhero teams since, was got rid off by DC co-publishers Dan DiDio and Jim Lee, with the modern day Justice League being the first superhero team. And all the World War II heroes junked.
With DC Rebirth, Geoff Johns envisioned the return of the JSA. On February 2nd 2016, as part of a series of Rebirth breaking news on Bleeding Cool we reported that the JSA would return in a new ongoing series. We wrote,
Not only will this active team of superheroes be revealed, along with an explanation as to why no one remembers them, but they will be brought forward, young, to the present days, fishes out of water, fighting alongside the Justice League of America.
Could we have been a bit ahead of ourselves? In April, Bleeding Cool ran the first image revealing that the JSA was part of DC Rebirth.
And in the comic book, Johnny Thunder as an old man is tasked with remembering his old friends and bringing them back again.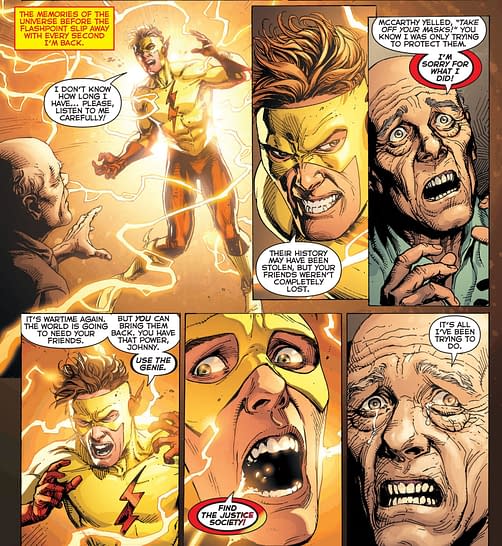 And we have since seen snippets of the JSA returning…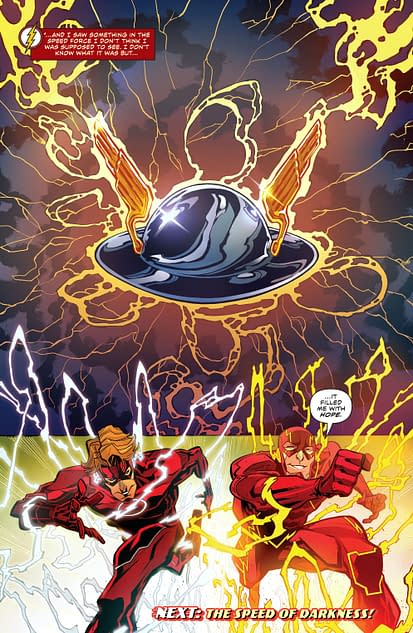 …Jay Garrick's hat in the Batman/Flash crossover The Button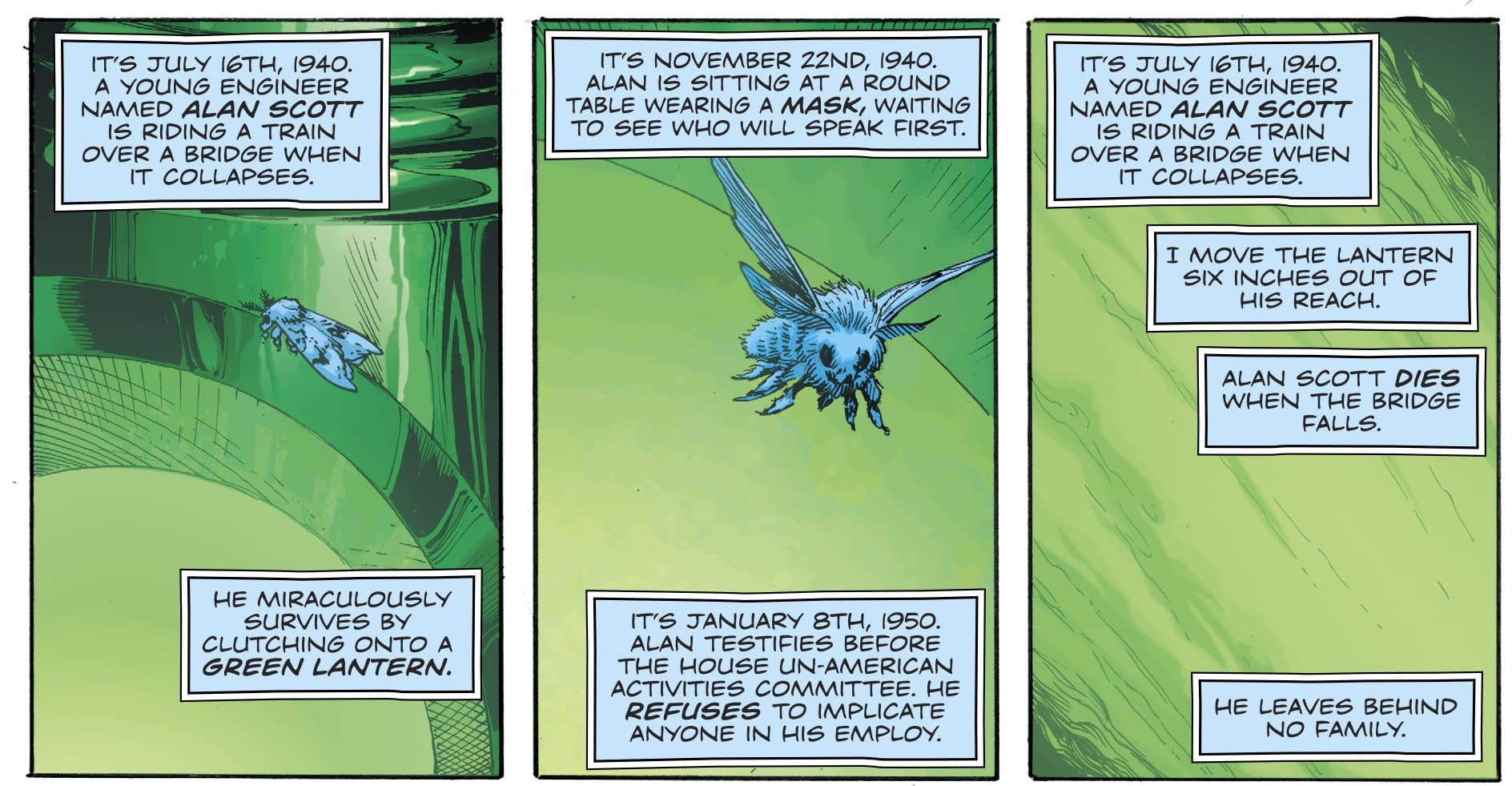 …and Doomsday Clock, Alan Scott no lomger becoming the Green Lantern, as Dr Manhattan's blue hand.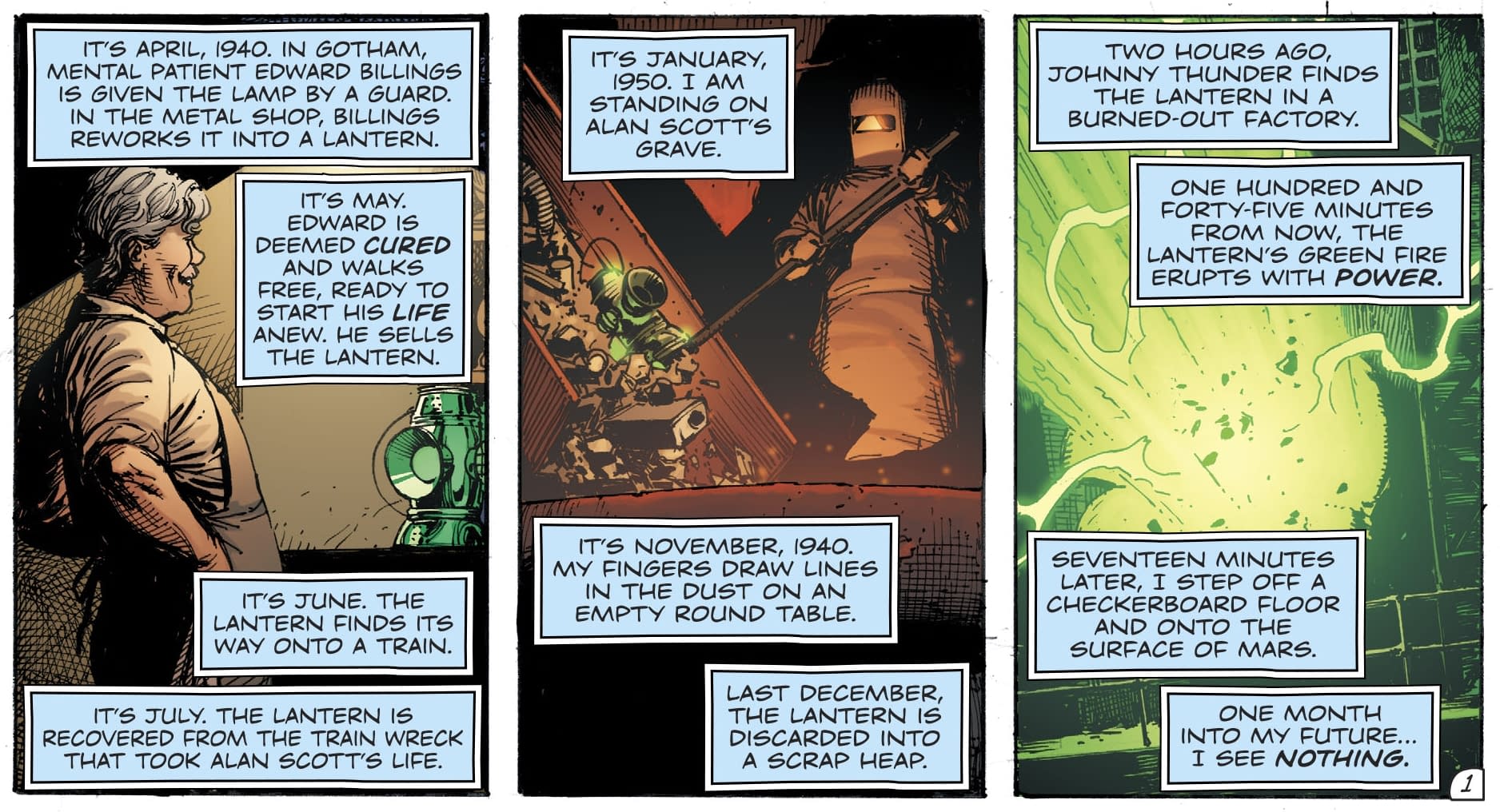 And all tied into the actions of Dr Manhattan in rewriting everything. Removing chunks of time, messing with Superman and Batman's lineage. And creating the New 52.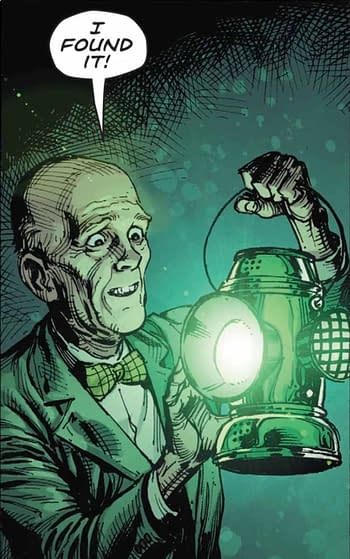 But now? Footage from a time that doesn't exist any more? A parallel earth? Or timeline? Or reality? Or perception?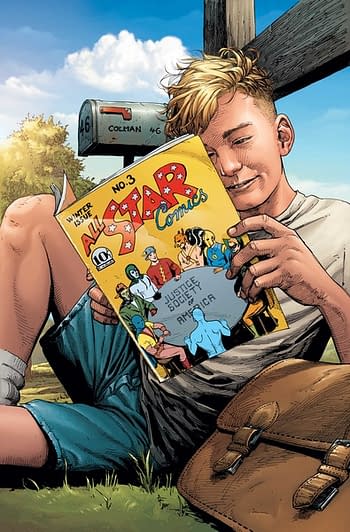 Will our story from three years ago prove itself in 2019?
Doomsday Clock #8 is published on the 5th of December 2018.
DOOMSDAY CLOCK #8 (OF 12)
(W) Geoff Johns (A/CA) Gary Frank
The critical and commercial hit series by Geoff Johns and Gary Frank continues following the shocking revelations of last issue. As the truth behind Dr. Manhattan's actions against the DC Universe are revealed, Ozymandias turns to the only being who can stop him: Superman.In Shops: Dec 05, 2018
SRP: $4.99
Enjoyed this article? Share it!