This is an interesting one. The collage cover of Amazing Spider-Man #700, now seen around the world, is not an original one.
It was a preexisting piece of art created by Mr Garcin, part of a series of collages he'd created, who was then contacted by Marvel Comics to license the work for variant covers.
Here is the original.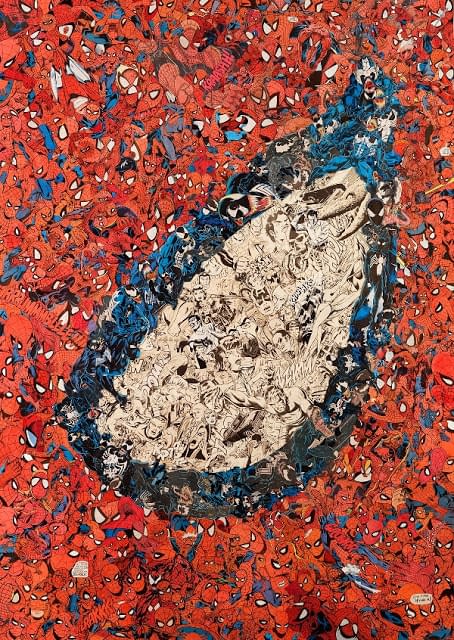 And here is the piece on display with the artist. Mr Garcin only appears in public in the Black Shadow wrestler's mask.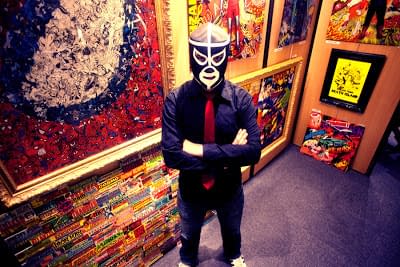 But on publication, Mr Garcin has added a Black Shadow mask to one of the characters on the collage. A kind of signature, even if he isn't allowed to sign the piece himself, since it it made up of other people's work…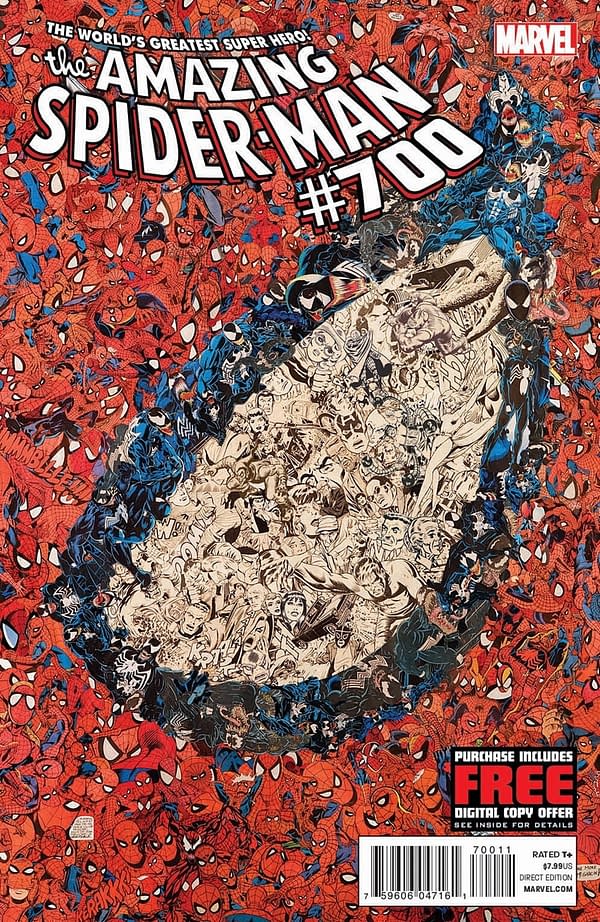 Compare the two here… now, will Mr Garcia appear on other collage covers in a similar fashion?
Enjoyed this article? Share it!