Posted in: Comics, Recent Updates | Tagged: dc, dc comics, trinity war, villains month
---
The New Nature Of Villain's Month From DC In September
Bleeding Cool has been telling you about next month's Villain's Month at DC since late last year. When every title will be renumbered to #1 for one month, and renamed with the name of the villain in question.
Except, while that was initially the case back when we reported it, I understand that sometime during this year, it changed.
Firstly, it won't be called Villain's Month. The title will spin out of an event at the conclusion of Trinity War.
Rather than every New 52 title being replaced by another title – Action Comics #24 becoming Zod #1, say, with the title's usual creative team – all the regular issues will go away for a month, replaced by one shots, starring villains.
In some cases, that will allow the regular creative team to build up time on a title by skipping to October. In some cases, you will see the same creative team working in a title related to their regular comic. But you won't be able to map one-on-one as was originally planned.
And, yes, expect certain of the titles to help replace some of the now cancelled titles in October. So the New 52 will be the New 52 again, not the New 45.
So what can we expect? Possibly Riddler #1, Ventriloquist #1, Prankster #1, Secret Society Of Villains #1, Cheetah #1. Gorilla Grodd #1, H'El #1, Steppenwolf #1, Cyborg Superman #1, Dr Phosphorous #1, Lady Vic #1, Nightmare Nurse #1, Creeper #1, Black Manta #1, Count Vertigo #1, Relic #1, Splinterfolk #1, The Question #1, Black Adam #1, Scarecrow #1, Cheetah #1, Captain Cold #1, Dr Ivo #1, there will be plenty to go around…
And can we really not have a The Joker #1 or Lex Luthor #1?
As part of the whole affair, there will be a spin off series of some sort. Or maybe an event specific book. Something the focuses it all, so that it's not just a gimmick.
Maybe I'll find out more when I'm at Phoenix Comic Con.
---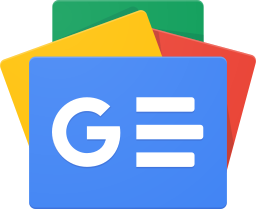 Stay up-to-date and support the site by following Bleeding Cool on Google News today!