The Only Comic Shop In Aurora, Colorado, Raising Money To Help Victims Of The Shootings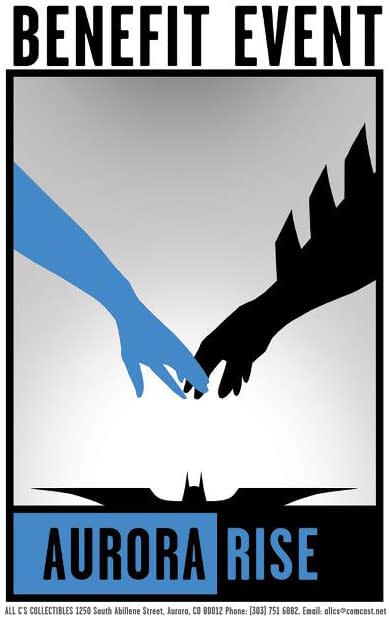 All C's Collectibles is the only comic shop in Aurora, Colorado. As a result, they have been targeted by many journalists looking for information about the killer and trying to tie his crimes in with a comic book collecting enthusiasm. However he was not a customer of the store. But a number of the victims were, one of their employees was in the cinema during the shooting, and lost one of his friends.
The shop has decided to start Aurora Rise, a fundraiser/silent auction to help victims of the shooting and their families. Both Dark Horse and Image have confirmed their participation, and Steve Niles will be attending the event in August to help maximise donations
You can find more details here, sign up at their Facebook page and enquire about donations here.