Clerks4RealWatch: Kevin Smith is to make a reality TV show set in his New Jersey comic shop, Secret Stash, for AMC.

SOSWatch: Graphic novel publishers Alterna Comics needs your help to avoid bankruptcy.
PenisWatch: The Anti-Defamation League get involved over the Foreskin Man comic book controversy.
"Some of the imagery calls to mind age-old anti-Semitic canards such as the blood libel, the accusation that Jews ritually murder Christian children… Another comic in the series also calls up more subtle anti-Jewish themes, such as when a character complains that the 'pro-circumcision lobby' has 'all of the well-connected doctors and lawyers.'"
This is Computo the Comic Link Conqueror speaking. I come for your women. But for now I merely collate comic-related bits and pieces online. One day I will rule. Until that day, read on.
They say I am a work in progress. The fools.
Zombie drama shuts down Georgia highway – Yahoo! News
A zombie detour gives a whole new meaning to a mindless commute. The popular AMC television show "The Walking Dead" began filming its second season here in Atlanta and is shutting down a state highway south of the city for most of this week.
The Walking Dead Has Been Nominated For A Critic's Choice Television Award | The Walking Dead Podcast
The Walking Dead has been nominated for the first Critic's Choice Television Award for Best Drama.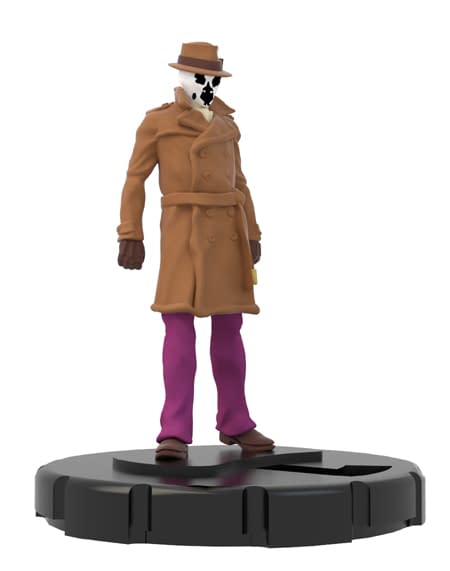 BBC News – Dundee University launches degree in comic books
Dundee University said the one-year Masters in Comic Studies would be launched by its English department in September 2011.
Peoria Artist Steve Rude Attempts a Return to Comic Books – Phoenix Art – Jackalope Ranch
"Comic books had been slowly devolving into something I didn't recognize anymore and didn't particularly like," Rude says. "It seemed as though, in their attempts in competing with modern day versions of TV shows, movies, and that kind of stuff, they introduced a lot of elements into [comics] that I thought took the fun out of it."
Brian Wood – Comics + Graphic Novels – More On The Future
I will also say that I am no longer DC exclusive.
ICv2 – Preview: 'HeroClix: Watchmen Crimebusters'–Rorschach Figure
Rorschach
Exclusive Conan the Barbarian Character Poster | Superhero Hype
Superhero Hype sister site ComingSoon.net has just debuted an exclusive first look at the Ron Perlman character poster for the upcoming Conan the Barbarian featuring the actor as Corin, the father of Conan.
Enjoyed this article? Share it!