Two Time Eisner Winner Zander Cannon's Kaijumax Is Impending In April From Oni Press and two-time Eisner winner Zander Cannon (Heck, Top 10) comes a fantastic new ongoing series entitled Kaijumax. The story focuses on a maximum security prison, Kaijumax, which holds the worst monsters away from the rest of the human world. Villains, anti-heroes, eco-parables, and nuclear metaphors are all included. Main character and new inmate, Electrogor is ripped away from his family, and struggles with fitting in with his new environment. Faced with the challenges of which gangs to avoid, who to trust, and when to fight back, Electrogor's life becomes quite complicated. Prepare yourself to be transported to a different type of setting filled with tons of bizarre creatures. Zander Cannon's character designs are incredibly fascinating, and the background upon which the story is told is just as good. Cannon writes an entertaining script complete with emotional twists, a colorful group of characters, and a ton of controversy. When you have a prison setting to work with, you know that there will be a certain group of personalities that come with that. For example, Electrogor is the new guy trying to figure out how to handle himself in this tricky environment. He is cautious and ultimately just wants to reach out to his family who doesn't know where he is. Then there's the cryptic baboon character who already knows the ropes and uses his experience to control the weaker newcomers. Characters like that have bigger broader plans, and that automatically keeps the suspense building at a steady pace.
Kaijumax has been described as a "Kaiju prison comedy for fans of Orange is the New Black and Pacific Rim." After reading the first issue, I definitely agree with that statement. The combination of wacky creatures and a not-so-typical prison, allow it to fit nicely into that type of category. Overall, I found Kaijumax #1 to be highly entertaining. The final order cutoff date is March 16th, and the first issue is set to release on April 8th. Christine Marie is a Staff Writer at Bleeding Cool, and bibliomaniac with a love for all things creative. She hopes to one day be a Superhero/Disney Princess/Novelist. You can find her on Twitter and Instagram @AWritersWay or on her blog writerchristinemarie.wordpress.com.
---
---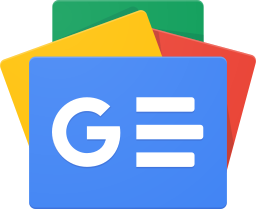 Stay up-to-date and support the site by following Bleeding Cool on Google News today!