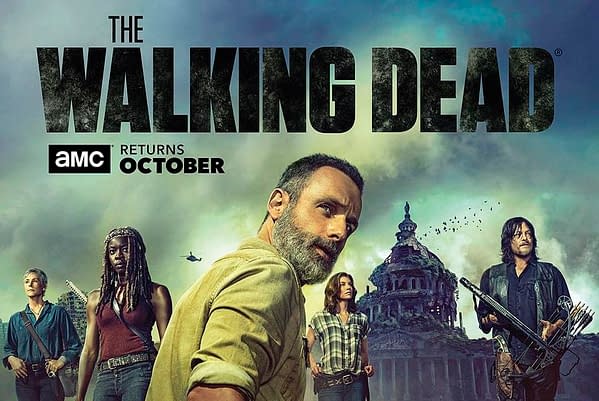 With The Walking Dead returning for what new showrunner Angela Kang and others have described as a game-changing ninth season, AMC has released a dozen new pics teasing what fans can expect when the series returns on Sunday, October 7th. With Andrew Lincoln (Rick) and Lauren Cohan (Maggie) leaving this season, Norman Reedus (Daryl) stepping into a lead role, and a gaggle of new faces joining the cast, Walking Dead fans are going to need a scorecard to keep all the show's plates spinnin' — so think of the images below as kinda like you doing your homework: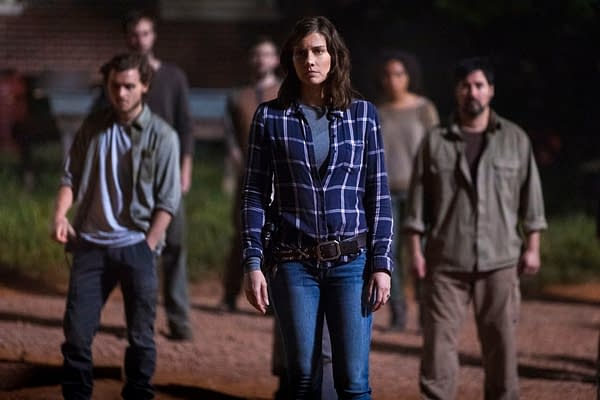 Curious to see just how close Maggie and Alden (Callan McAuliffe) get this season…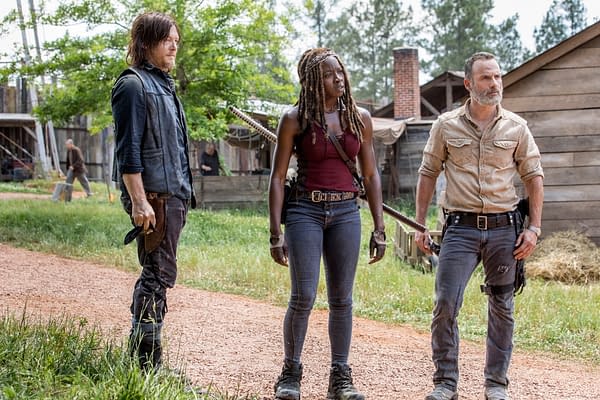 Daryl, Rick, and Michonne (Danai Gurira) looked concerned — more issues between the communities?
Looks like Eugene's (Josh McDermitt) showing off his organizational skills to a new set of "bosses": Rick, Ezekiel (Khary Payton), and Carol (Melissa McBride).
Proving old (good) habits die hard, Ezekiel and Jerry (Cooper Andrews) are back protecting the people.
Uh-oh… Daryl/Carol fans are not going to like that pic.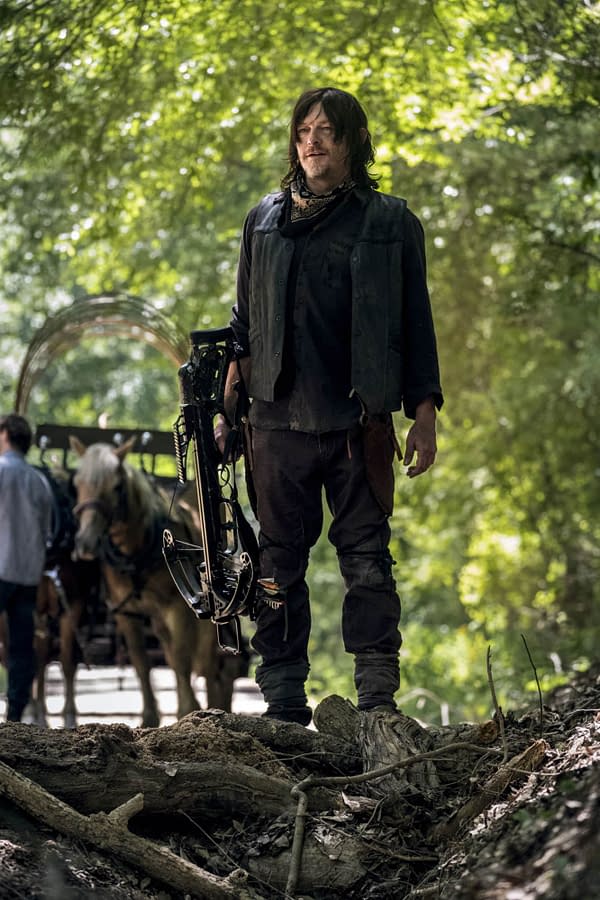 While Daryl's crossbow will always be cool, his use of knives will take center stage this season as his weapon of choice.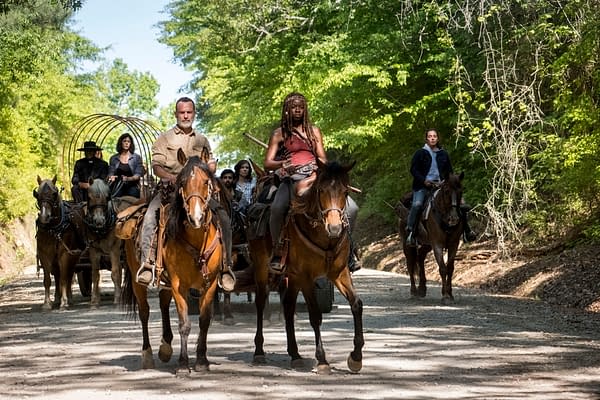 Father Gabriel (Seth Gilliam), Jadis/Anne (Pollyanna McIntosh), Tara (Alanna Masterson), Rick, and Michonne.
Rosita (Christian Serratos), whom we're personally hoping to see more of this season: a character with tons of still-untapped potential.
Ezekiel, Carol, Maggie, and Daryl aren't looking too thrilled at something — and that "something" might have to do with this: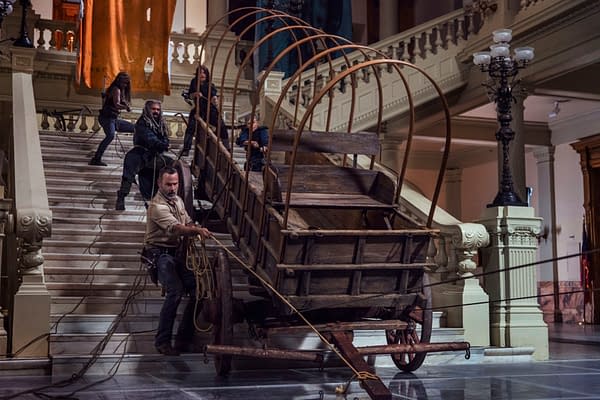 Ezekiel convinces the others that their Little House on the Prarie group cosplay would sweep SDCC 2019 if they only had that one last thing to put them over the top…
Michonne giving a look that I'm not still not sure if I'd want to be on the receiving of — but I'm leaning towards "yes."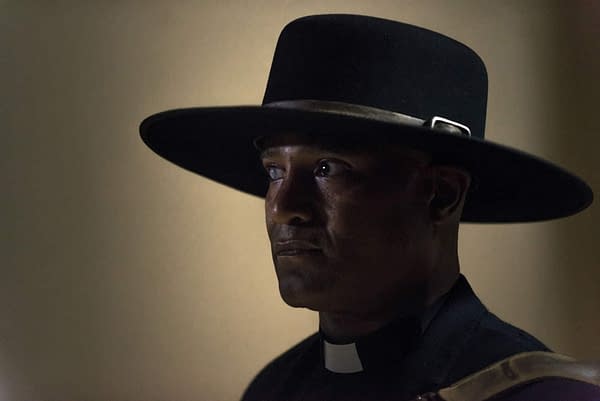 Father Gabriel, who looks less Walking Dead in that pic and more like a bad-ass grindhouse-type anti-hero: Father Gabriel: Holy Hellraiser, maybe?
Enjoyed this article? Share it!