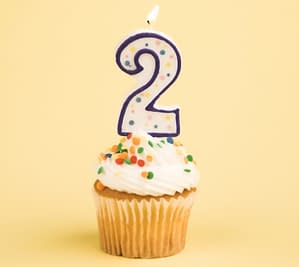 Is there anything happening in the wonderful world of comics besides #dcreboot? Of course there is — Fear Itself, Captain America, X-Men First Class still looming, and of course most importantly of all, it was Comic Day. Even so, DC owned the news cycle for the second straight day, something BC trendwatchers will recall they have been doing increasingly often in recent weeks. And I was wondering what that might mean for the future even before now.
Most-Read DC Reboot Stories Today:
DC Relaunch: Batgirl #1 and Nightwing #1 UPDATE
What will be different this time is that the book will star Barbara Gordon as Batgirl.
[UPDATE] Jim Lee: "I won't f*#k this up", Plus Your Handy DC Comics Reboot Roundup
Here's a complete list of all of our Flashpost DC Reboot stories so far:
Flashpost: Full JLA Art including Flash & Batman Designs, Hawkman #1 With Robinson & Tan, Birds Of Prey #1 Without Gail Simone?
Also of note, the new Hawkman series by James Robinson and Philip Tan, and Aquaman series by Geoff Johns and Ivan Reis that we've reported on here recently are part of the September reboot.
DC Relaunch: DC Women To Wear Trousers
I understand that there is an editorial edict for the DC Comics superlaunch that their female superheroes wear more… practical clothing. So Wonder Woman gets to keep her trousers. But the likes of Supergirl will be redesigned so they aren't running around in a little skirt flashing their panties at every available opportunity either. Female superhero characters will have their legs covered.
Most-Read Non-Reboot Comic Stories Today:
Well, in Fear Itself #3, we get a death. A big death. A proper death. A nasty big spiky death. A death that readers of a certain book will be up in arms about. No I'm not going to tell you who here. You can read the book first.
New Arkham City Trailer Wraps Catwoman In Fetish
These poses. These close-ups. The kiss before the crunch. Any vestige of reality has been tossed out in favour of a full-on fetish show for this new, Catwoman-centric, trailer for Arkham City.
Collectors Cornered by Randy Myers
My heart, as a retailer, goes out to both Comic Book Ink and Comic Vault for their troubles. We need comic stores and store owners that are positive with an enthusiasm for the material, but more than that from personal experience, I think we need less idealism and more realism.
Most-Read TV/Film Stories Today:
Captain America, Peggy Carter And Red Skull Character Posters
These Captain America examples, seen at Cine Mercado, seem particularly dull. All that catches my interest is that Peggy Carter gets her own character poster. Here's hoping that indicates her role in the film will actually be meaningful.
USO Girls From Captain America: The First Avenger Visit The USS Intrepid
This past Friday, as part of Fleet Week, the USO Girls from "Captain America: The First Avenger" gave a special performance for the sailors aboard the USS Intrepid in New York!
New SFW Trailer, Slightly NSFW Posters For The Girl With The Dragon Tattoo
The US "Green Band" trailer for David Fincher's do-over of The Girl With the Dragon Tattoo has ostensibly been toned down from the earlier, supposedly leaked version. No boobs. No grue. No doin' it.
Most-Clicked Pics Today: Enjoyed this article? Share it!