Posted in: Comics, Recent Updates | Tagged: communism, dc comics, fbi, j edgar hoover, jerry siegel, joe shuster, superman
---
When Jerry Siegel Wrote To The FBI About Superman In 1951. And J Edgar Hoover Wrote Back. Brad Ricca has written a biography of Jerry Siegel and Joe Shuster, the creators of Superman, entitled Super Boys.
Well timed with the Man Of Steel movie coming out.
The blurb says "Among scores of new discoveries, the book reveals the first stories and pictures ever published by the two, where the first Superman story really came from, the real inspiration for Lois Lane, the template for Superman's costume, and much, much more. Super Boys also tracks the boys' unknown, often mysterious lives after they left Superman, including Siegel's secret work during World War II and never-before-seen work from Shuster."
The book talks about, but doesn't reproduce, correspondence in 951 between Jerry Siegel and the FBI, at a time when comic books were raising lurid headlines and concerns. This includes a letter written back by J Edgar Hoover. However the book doesn't reproduce them. So here they are below, reproduced for the first time, from FBI files, including internal comments about Siegel.
In response to concern about the contents of current comic books in the fifties, Siegel alleges that Superman publisher National Comics, which would become DC Comics, is bribing journalists to write positive articles, and both a communist and a pornographic history of comics publishers. As well as pleading his own destitute position while Superman is a massive financial success.
The response from J Edgar Hoover doesn't tackle any of the points raised directly, merely shares with him articles about the negative affect of comics on youth. What is also noteworthy are internal comments asking whether Siegel may be a communist…
---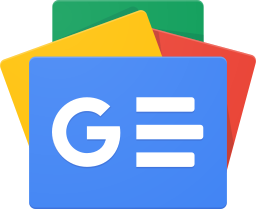 Stay up-to-date and support the site by following Bleeding Cool on Google News today!