Posted in: Movies, Recent Updates | Tagged: doctor strange, entertainment, guillermo del toro, marvel, neil gaiman, sandman
---
When Marvel Wasn't Interested In A Neil Gaiman/Guillermo Del Toro Doctor Strange Movie… A few years ago, we became aware that at one point Neil Gaiman and Guillermo Del Toro had discussed with Marvel about making a Doctor Strange movie.
Talking to the now-deleted Premiere website in 2008, Gaiman said,
I would love to write Dr. Strange. It would be absolutely one of my dream jobs [to write] a Dr. Strange movie. Last year I was out in Budapest for three weeks on the set of Hellboy II with Guillermo, and I mentioned to him that I've been, in very very early sort of "I would to do this" talks with Marvel about doing a Dr. Strange movie, and Guillermo's reaction was, "Neil, I want to direct it!" [doing Guillermo del Toro imitation] being wonderfully Guillermo and getting all excited and having all sorts of magical and wonderful ideas about this, and Marvel, I think, were very excited too. But the fact of the matter is, you know, Guillermo has two Hobbit movies now, and then he's probably gonna do another personal movie, I would imagine, after that. Probably Hellboy 3 'cause he'd wanna do it before everybody gets too old to look like the Hellboy characters [laughs]. Although, actually I think he may have thought that one through in different ways. Anyway, the point is we're probably, we may be four years away from Guillermo being free to do it, and I'm not entirely sure I'd want to do it without him. So we'll see
And Del Toro talking to Empire in 2008,
"I talked with Neil Gaiman [about writing it]," he tells us. "I said, that's an interesting character because you can definitely make him more in the pulpy occult detective/magician mould and formula than was done in the Weird Tales, for example…the idea of a character that really dabbles in the occult in a way that's not X-Filey, where the supernatural is taken for granted. That's interesting…But I wouldn't use the suit!"
Talking to Collider in 2012, Del Toro said,
Yeah that happened to me with Dr. Strange. When Neil Gaiman was visiting Hellboy II, he literally said, "Wouldn't it be cool to do Dr Strange together?" and I said, "Yeah that would be cool." (laughs) That was the extent of the discussion, and then four or five weeks later it was like "Neil Gaiman and Guillermo Developing Dr. Strange for Marvel," and Marvel had never heard of that development and neither have I. Some other times people say to me that I'm attached to a Gears of War movie and I go, "No I'm not. I play the game, but I've never had a conversation like that."
Well, today we got a little more inside baseball.
So it wasn't just Del Toro's schedule… Marvel were no longer interested?
Though not is all lost…
---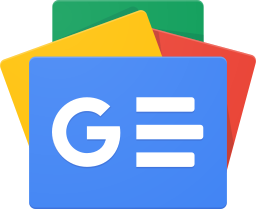 Stay up-to-date and support the site by following Bleeding Cool on Google News today!