Who Needs Two Lungs To Draw Comics Anyway?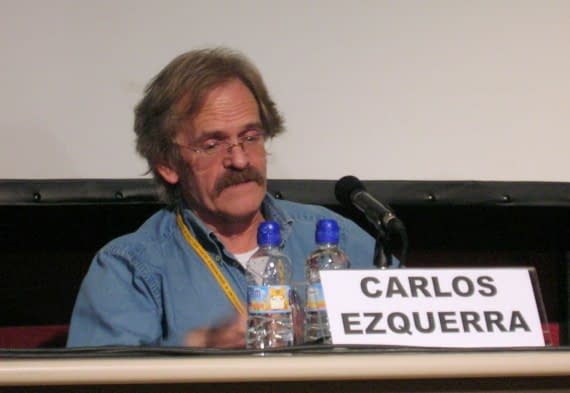 Carlos Ezquerra, famed Judge Dredd artist for decades, has come though an operation to remove a cancerous lung. He writes on the 2000AD message boards;
Hi guys, this is Carlos, the Squirrel, Ezquerra… anyway, the guy with the moustache and cigar smoking (no anymore!) It's my first time here and I don't know where to write it, but I supposse this place is as good as any other..

As good friends and faithful fans over so many years I want to share with you my great victory over a lung cancer discover a month ago, so practically I am a born atheist again, they took away a lung but the rest survived, so from now on when you see 1L.J.S. it'll mean 1lung John Silver.

Cheers mates, you made my life worthwhile!
And on his Facebook page, the pithy;
ok, one less lung but.. who the hell need two for drawing?":
Best of Bleeding Cool wishes to Carlos with your recovery.