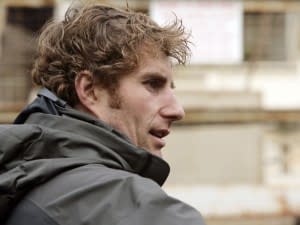 Hidden at the bottom of a recent BBC piece PR was the news that the British Broadcasting Corporation are planning a Doctor Who movie, probably for 2011, starring David Tennant in the role, while Matt Smith will continue to play the character on the television.
Expected to be written by Russell T Davies, while Steven Moffat becomes showrunner of the TV series, there is very little detail revealed as to what kind of movie it will be.
Well, we may have an idea of how it may look. Bleeding Cool has been led to understand that Euros Lyn has been approached to direct the movie.
Lyn, director of Doctor Who TV episodes such as Girl In The Fireplace, The Runaway Bride, Silence In The Library and next week's five part Torchwood series, The Children Of Earth, has gained a reputation on the show as having a distinctive vision and working well with cast and crew. However his work on Fear Her and Tooth And Claw was considerably criticised at the time. He will be filming the last David Tennant episode of the series as well as the infamous upcoming regeneration scene.
He has also directed episodes of Casualty, Jane Hall, Cutting It, All About George and Belonging. This would be Euros Lyn's first feature-length and first cinematic directorial gig. Recently he compared the recent Torchwood shoot as being longer than most feature films and very intense.
Also he had a great name – don't you think it sounds a little like a Doctor Who monster? The dreaded Euroslyn!
Enjoyed this article? Share it!