Will Marvel's 'Royals' End With Issue #14?
We took a look at the Marvel Book Preview listings for the ResurrXion title Royals. Because it wasn't just for X-Men you know; the Inhumans got their own books, too.
And we noted that Vol. 3 by Al Ewing and Javier Rodriguez had the Inhumans returning home — just one Inhuman too few.
The crew of the Astarion returns to Earth — one member short. How has their quest changed them? And will what they bring back change their world forever? Then, in the future, the Progenitors have returned — and only the Last Inhuman and his gang of ancient warriors can save what's left of humanity!
But something I did miss, which Bleeding Cool reader Alpha picked up on, was that the third volume was to collect Royals #12-14 and a To Be Determined item, and that this is a sign that the comic may be coming to an end.
In the past, this kind of listing is an indication that there may be filler as the comic book has been cancelled with a certain issue, in this case #14. Which wouldn't be even published until next year.
There may be other explanations. The TBD could include a triple-sized annual say and the comic book would continue on its merry way. It could even be a big crossover event issue they have yet to announce.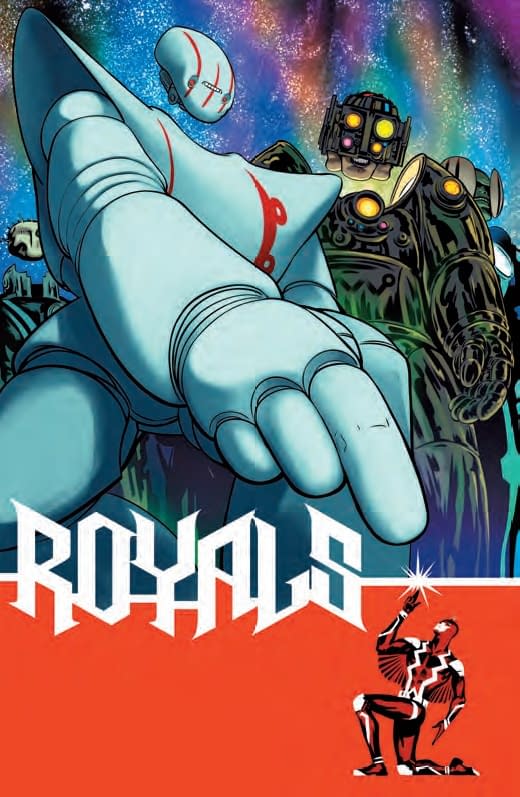 The Last Inhuman? Man, more cultural appropriation…