Posted in: Comics, Recent Updates | Tagged: Comics, wizard
---
SCOOP: Wizard Magazine & Toyfare To Close Immediately (UPDATE) Now this is an end of an era.
I am receiving multiple confirmations from across the industry, through none yet from Wizard's higher ups and PR people yet, that Wizard: The Guide To Comics, the magazine that covered the mainstream comics industry for twenty years and created all manner of careers in the process has closed, effective immediately. Or at least the print version has.
Almost all Wizard magazine staff have been laid off, and all freelance engagements cancelled.
Sister magazine Toyfare, covering the toy market, has not been affected, nor have the Wizard comic conventions.
Created by Gareb Shamus and Stephen Shamus in 1991, the magazine carved a niche for itself covering the most commercial comics in the most aggressive fashion. At one point it regularly sold more than the comics it covered. But sales have declined of late, as the internet has grown in prominence and favour for this kind of news. For many Wizard is no longer the news breaker and agenda setter of the comics industry it once was. And people still have issues with the tone it has taken over the years. Even though it's arguable that the last couple of years have seen some of the best Wizard content since it started.
But right now it's time to bury that pointy hat…
(…and UPDATE: see Wizard World Inc. Goes Public for the company's future plans)
(UPDATE 2: Newsarama is now reporting that Toyfare has been cancelled as well)
---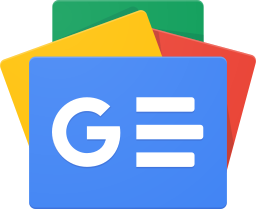 Stay up-to-date and support the site by following Bleeding Cool on Google News today!