Posted in: Comics | Tagged: black panther, donald trump, HRL, reginald hudlin, trump
---
That Time Reginald Hudlin Compared Donald Trump to Black Panther
2005 feels like it was such a long time ago. George W. Bush was president, retrospectively not the worst one ever. Mariah Carey's 'We Belong Together' was the biggest hit of the summer. Reginald Hudlin was about to begin an 18-issue run on Black Panther for Marvel Comics under editor-in-chief Joe Quesada, one that created the character Shuri who is featured in the movie, and on which he been giving new interviews in relation to this week's Black Panther movie release.
And Donald Trump, apparently, was considered… a hero?!
Hey, don't look at us. It's Hudlin himself who made that comparison, telling The Tampa Tribune of his then-upcoming Black Panther run, "It seems like the right time with the character. He's a normal man, but he's incredibly strong, incredibly smart, a great fighter. And the king of his own country."
Hudlin had some other examples of "heroes" like the Panther that were popular in 2005.
"People like those heroes these days," Hudlin continued. "Whether it's Donald Trump or Puff Daddy."
"The Black Panther," Hudlin concluded, "is right on time." With a Black Panther movie about to hit theaters, and expected to make a ton of money at the box office, it's remarkable both how much things have changed, and yet how much Hudlin's statement that the Panther is right on time still rings true. If ever the world needed Black Panther, it's now.
Back in 2005, Donald Trump was two years into the success of Celebrity Apprentice, which had been nominated for two Emmys. Trump was one year removed from a ringside interview at WrestleMania, but another two years away from his 2007 main event matchup against Vince McMahon at WrestleMania 23, in which Trump would play the role of the babyface against McMahon's heel. It had been over five years since Trump considered a third party run for president against George W. Bush and Al Gore, but it would be six more years before Trump would make his heel turn by latching onto the Birther conspiracy against President Obama while exploring another presidential run. In 2005, Donald Trump was in the middle of an eight-year stint where he self-identified as a Democrat.
It had been 16 years since Trump called for the death penalty for the Central Park Five, a position he stuck to even as no DNA evidence supported their guilt, and even after, in 2002, the convictions were vacated after another man confessed to the crime (and DNA evidence backed it up). In fact, 11 years later, during what would be his successful run for president in the 2016 campaign, Trump doubled down on those statements. But in 2005, perhaps, the general public memory of those events had faded.
To most people in 2005, Donald Trump was a reality TV show host, known mostly for being a somewhat obnoxious New York tycoon whose business ventures were full of bluster and often ended in bankruptcy. The idea that, in just twelve years time, Donald Trump would be the president of the United States, would have been considered a wild fantasy or the punchline of a joke.
In 2006, Donald Trump would don a pair of overalls and a pitchfork to tunelessly sing the theme song to Green Acres at the 58th Annual Emmy Awards along with Will and Grace actress Megan Mullally.
https://www.youtube.com/watch?v=AiZqFGLAeAc
There's no question that a lot has changed since then. Donald Trump is president now, for one thing, and we're all pretty sure several decades have passed since he took office one year ago. On top of Trump's racially charged campaign rhetoric, his harnessing of white supremacist rage to gain power, his declaration that there were good people on "both sides" of a clash between anti-Fascist protesters and literal neo-Nazis, and his recent proclamation that Haiti and several African countries were "shitholes" and the U.S. needed more Norwegians, we're all now retroactively acutely aware of Trump's history on race, going back past even the Central Park Five comments to Trump's 1975 housing discrimination settlement, perhaps even all the way back to his father, Fred Trump's, 1927 arrest during a KKK rally.
It has been 22 years since, in Hudlin's 1996 comedy The Great White Hype, Samuel L. Jackson's character Fred Sultan remarked, "My God. It's a shame political power in this country isn't determined in a boxing ring. To which Corbin Bernsen's hotel owner character, modeled after Trump himself, replied, "If it was, we'd learn how to fight." It seems that Hudlin has had Trump on his mind for a long time.
A quick glance at Hudlin's Twitter feed and his retweeting of various anti-Trump articles and tweets makes it seem unlikely that Hudlin would call Donald Trump a hero today. We reached out to Hudlin to find out how his opinions may have changed, but he didn't respond. But in 2005, well, the world was a different place. It was three years before the launch of the Marvel Cinematic Universe, the success of which would eventually pave the way for the Black Panther movie, fulfilling Joe Quesada's prophecy from that same 2005 Tampa Tribune article: "He'll be as important as Spider-Man, the X-Men, or Captain America."
Black Panther hits theaters tonight, and if ticket pre-sales are any indication, Quesada was understating the character's potential impact.
---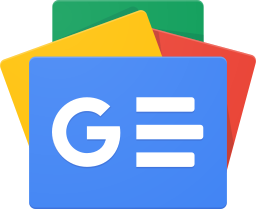 Stay up-to-date and support the site by following Bleeding Cool on Google News today!