Reginald Hudlin To Direct Black Cotton Star Graphic Novel Adaptation
Black Cotton Star is a graphic novel written by XIII and Blake And Mortimer writer Yves Sente, drawn by Blackjack artist Steve Cuzor, published by Dupuis in 2017 as Cinq Branches De Coton Noir , and translated into English by Pegasus Books this time last year. It has now been picked up by ZQ Entertainment as a movie, to be written by the writers/producers of Legacies for The CW, Deric Hughes, and Benjamin Raab and directed by Reginald Hudlin.
A Revolutionary War-era secret sends three soldiers on an epic quest across 1940s Europe to recover a piece of American history. Philadelphia, 1776: George Washington asks Betsy Ross to design the first flag of the future United States of America. Her housemaid, Angela Brown, adds to it a secret tribute to the black community: a black cotton star that she slips under one of the white ones. Dover, 1944: A soldier named Lincoln receives a letter from his sister back home that reveals Angela Brown's memoirs, and wonders if the star that she mentions truly exists. His superiors seem to think so. In light of this revelation, Lincoln and two other African-American soldiers set out on a dangerous mission, ranging from liberated Paris to the snow-covered Ardennes, seeking answers—and the ultimate prize. Black Cotton Star is a magnificent war drama, unfolding a fictional tale of struggle, resilience, and sacrifice with themes that resonate deeply in a divided modern-day America.
Reginald Alan Hudlin was President of Entertainment for Black Entertainment Television, co-produced the 88th Academy Awards ceremony, directed movies including House Party, Boomerang, Marshall, was a producer on Django Unchained and is attached to direct Shadowman. He has written comic books including Black Panther, and is one of the instigators behind the return of Milestone to comic books, through DC Comics.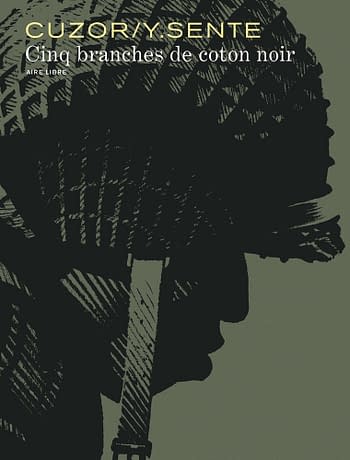 As well as directing Reginald Hudlin will produce with Prime Universe's Adrian Askarieh, and ZQ heads Ara Keshishian and Petr Jakl who are financing the script, and Martin J Barab will be an executive producer. Deric Hughes, and Benjamin Raab have also worked on Arrow, The Flash and Warehouse 13, are separately working with Reginald Hudlin developing martial arts & fantasy comic Infinite Kung Fu with Kevin Tancharoen, DeKnight Productions and Brook Worley for IDW Entertainment.