(DC Comics, creative team: Sam Humprhies, Joe Quinones, Jordan Gibson, Dave Sharpe)</i)
It's very difficult to write a meta-textual story because it's very easy to drift down nostalgic back routes and become as insular as an afternoon contorting your body to pleasure yourself. This issue falls down very hard with that challenge, trying to use fewer characters in more roles like a cheap chief operating officer looking to downsize. There are riffs on books old (Reign of the Supermen) and new (the current Doom Patrol) with a sloppy battle of virtually no consequence as the central set piece. Maybe you're supposed to be entertained by the game of Reeses' Peanut Butter Cup Superheroes, figuring out who is slapped together with whom like that tedious Secret Warps stuff from last year. If that's the goal, well, nah, that's not working. The struggle of the two leads is paper thin. It's all frustrating because the snippets of dialogue and pacing and art and production values are all super high. This issue feels like there's maybe half a sentence worth of actual ideas stretched out over multiple issues in a way that's contrived and exhausting. With such a thin concept underneath, the best means of execution in the world would struggle. As such … RATING: NO. JUST … NO.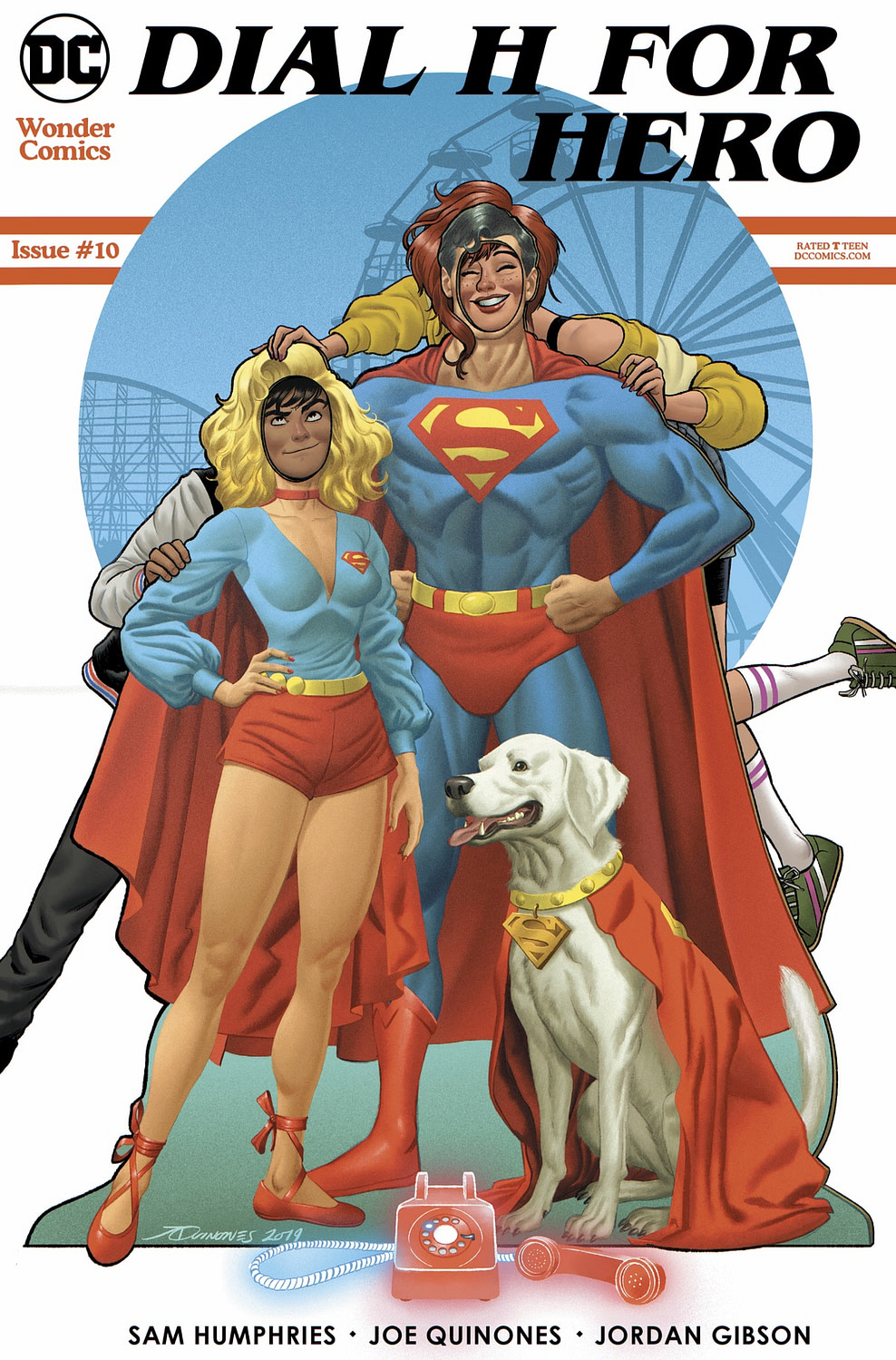 DIAL H FOR HERO #10
written by SAM HUMPHRIES
art and cover by JOE QUINONES
Miguel and Summer's search for the remaining H-Dials takes them into the Multiverse, where they encounter new worlds and new threats never seen before! But are they fast enough—and focused enough—to catch up to Mister Thunderbolt?