Rick Veitch's Boy Maximortal: Killing Every Fancypants Fascist
Boy Maximortal is the new chapter of Rick Veitch's King Hell Heroica, the superhero series that has intended to kill the superhero, or at least give its corpse a good rogering. The fourth chapter published in 1990, had the series Brat Pack seek to expose what Veitch saw as the unrecognised unsettling sexuality and violence of kids superhero comics, before the subsequent first chapter (think Lucas order) Maximortal focused on the creation of Superman, the betrayal of their creators and, well, poop. Wonderful, highly recommended comics, it has been decades since Maximortal's last outing. And now Boy Maximortal, Book two of the Heroica is out. It sees the birth of the Silver Age, with the True Man comics finding a new creative resurgence, while thinly veiled analogies of Jack Kirby and Stan Lee play off against each other at Demon Comics. This also gives Veitch the chance to do pages like this: Jack Kirby — okay, look I'm calling him that rather than Jack Curtis, or I'm never getting through this thing — struggles to reconcile his World War II experience with his current job drawing kiddie comics. And as rival superhero comic book publisher of True Man comics hit a boom with their new writer, so Demon Comics jumps in. And Stan Lee (again) makes a promise to Kirby that he will get a cut of the comics he makes for Marvel. And we all know how that will turn out. We just don't know what True Man's role will be in it. And while this focuses much on superhero comic book creation, at the time that a very real superhero lives and breathes, looked after by a Jerry Siegel analogue. He's very much aware of what was done to him, but doing what he has to do for the good of the world. The influence also spreads to S Clay Wilson and Gilbert Sheldon, alternative cartoonists who are influenced both by the spiritual True Man from Maximortal, and some seriously strong drugs to create their own worlds. And yes, Veitch gets a chance to do his version of their work, as well. It really adds new levels of perception to the storyline; an extraordinary balancing act. It's a remarkable and remarkably entertaining comic book, and I highly recommend it to superhero fans — whether you are one now or remember when you used to be. Rick Veitch isn't just a comic book writer/artist; he is many of them at the same time. He is legion, and the work reflects the breadth of the industry he tells stories about. If he's not your favourite comics creator for one page, don't worry — he has many more pages to make a first impression. Boy Maximortal spoils you for other comics.
There's something else to mention, too: Veitch has done away with the traditional print/distribution model for comic books and has gone straight to the Print On Demand model, supplied by Amazon. This means in the UK, I was able to order a copy on Friday night and receive it on Sunday afternoon. And for Veitch, who does have a few handpicked stores selling the comic, he gets to avoid the whole distribution/comic store rat race.
All he needs is for people to mention that this comic exists. That they like it. And where to buy it.
Um… okay.
Rick Veitch's Boy Amazon is available right now here in the US, here in Canada, here in the UK as is Bratpack (US, Canada, UK) and Maximortal volumes (US, Canada, UK). And it looks like this: ---
---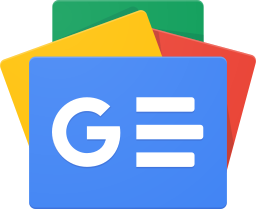 Stay up-to-date and support the site by following Bleeding Cool on Google News today!