From the creator of Knuckles The Malevolent Nun… Comes the story of a very different character. Or characters. Abigail and the Snowman, a four-issue miniseries about a 9-year-old girl who moves to a small town where she's the new kid at school, struggling to make friends. All that changes when she meets a Yeti named Claude who has escaped a top-secret government facility. Abigail and Claude become the best of friends, but to make sure he can truly be free from the "Shadow Men" chasing him, they must go on an adventure to find Claude's real home.
I miss Knuckles sometimes.
But anyway, here's the variant cover by Sonny Liew (My Faith in Frankie).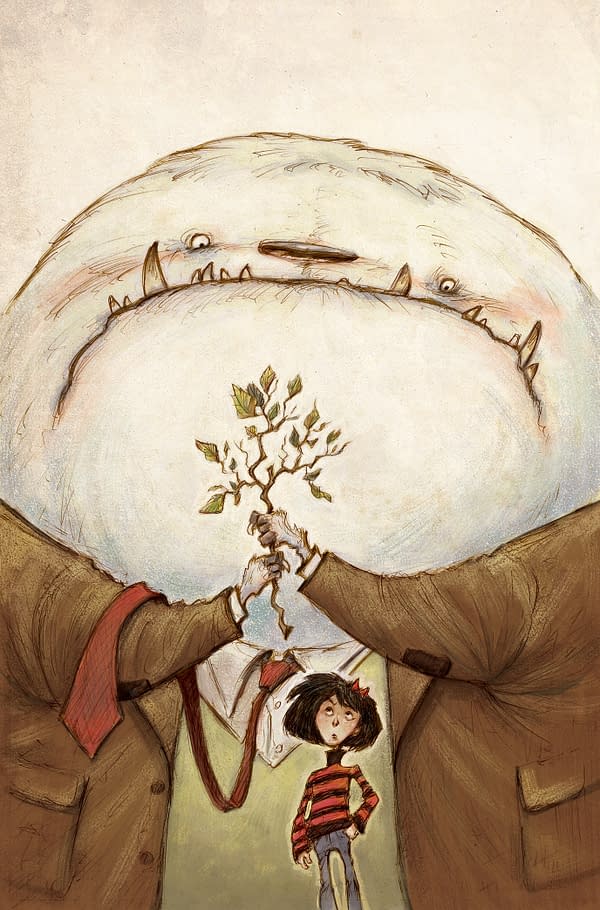 Enjoyed this article? Share it!