Rumours About Big DC Comics Digital Publishing Initiative
Look, you know how this goes. I occasionally get the tiniest titbit or what may be coming down the pipe from rather well-connected sources. I may not understand the whole of it, the implications, certainly not the wide picture. It was like that at DC Comics when I heard the mention of the term '5G'. Even though that was then cancelled, the greater details we got and the confirmation from the likes of Geoff Johns and Tom King all spilled out of that one mention.
So, in the spirit of that, and aware that this could lead to nothing as well as something, here is what I've been hearing this weekend. Yes, 5G is most definitely cancelled at DC Comics with kill fees paid to those who create not inconsiderable amounts of work for it. I understand that's what Robert Venditti had been working on as well, explaining why his Justice League run was intentionally short. The only other creators I'd heard solidly connected with 5G were John Ridley on Batman and Francis Manapul on Aquaman.
But something seems to be taking its place in terms of scope, if not in continuity, at DC Comics . It's also a digital comics initiative, the kind of thing that might be collected later in graphic novel format for comic stores and bookstores. Let's call the Original Digital Comics shall we?
I have heard three names mentioned at DC Comics in association with whatever this is. Warren Ellis, Chip Zdarsky and Matt Fraction. And that it may involve new versions of Superman and Batman, That is it. Nothing more. It came from well-connected comic book creators but who knows how that has changed even in that short retelling.
No one else is saying anything, and I have asked around. Instead, I have mostly been met with silence. Read in that what you will. But some may see it sit along with other DC Comics rumours, from different sources such as a move away from monthly printed comic to digital and bookstore-focused collections. But remember, when you come to this sort of thing to take it all with pinch of this stuff.
---
---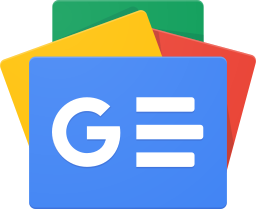 Stay up-to-date and support the site by following Bleeding Cool on Google News today!