On Saturday, July 25th, Darryl McDaniels of Run DMC will have a panel at Comic-Con@Home – as opposed to at San Diego Comic-Con as was originally planned. He will be joined by GI Joe writer Larry Hama, Poison Ivy writer Amy Chu and Chew co-creator Rob Guillory, for a new comic joint project called Outta This World.
No idea what it is – but "outta this world" appears prominently in Run DMC song You Talk Too Much. Which is always good advice for anyone on any comic convention panel.
Darryl McDaniels only got into music and hip hop because he didn't make it in comic books, and he has taken every opportunity to get back in, self-publishing his comics, getting them picked up, and going from comic convention to comic convention to spread the Darryl Makes Comics message. Now all we have to wonder is what his next one is going to be. Not long to wait to find out. Thought at 4pm PDT, that's midnight for me, so I may need to give it a miss. Here's the listing…
Outta This World with DMC: Darryl Makes Comics and Friends
Watch When Available!
https://youtu.be/kwvEOW03iwU
Rap hip/hop legend and comics mastermind The King DMC Darryl McDaniels @thekingdmc teams up with writer Amy Chu @amychu (Red Sonja, Poison Ivy, Sea Sirens and Sky Island) and the legendary writer/artist/editor/actor Larry Hama (Wolverine, G.I. Joe) to share their personal stories, creative process and show an exclusive sneak peek of their latest comics project Outta This World with the award winning artist Rob Guillory. Thanks to our special audience guests, the Trenton Central High School Comics and Manga Club!
Saturday July 25, 2020 4:00pm – 5:00pm
Comic-Con@Home
1: Programs, Comics, Music, Seminars & Workshops
Tags Comics, Music, Seminars & Workshops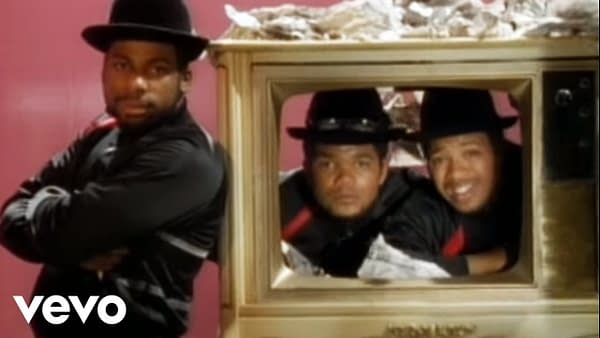 Enjoyed this article? Share it!