 Russian authorities are using comic books to explain to migrants how they should behave in Moscow. The universality of comic books when it comes to talking to many people has now been used in a 100-page guide intended to "maintain a positive image" of the city and could help reduce "tensions".
But some see migrants or Russians of another ethnic background painted as the bad guys, reviving the idea of conflict between Russia's heroes and non-Russian invading hordes.
Moscow attracts thousands, especially from ex-Soviet republics in Central Asia and the Caucasus, and Russia's North Caucasus, many of whom work in Russia illegally.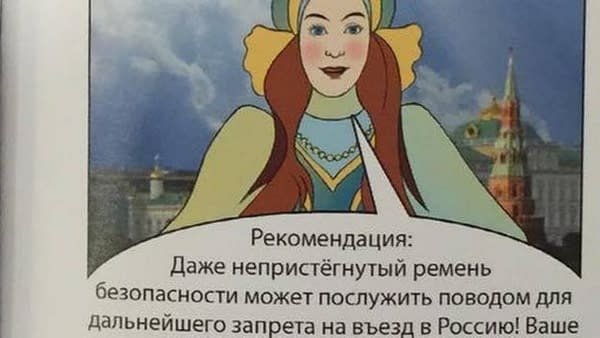 The comic books urge migrants not to look at women, eat in the street or talk loudly, and tell them to comply with police asking to see their documents – which they are told to expect to happen a lot.
The comic uses the Bogatyri, the three warriors of Russian folk law to represent the police, while historical character Prince Yuri Dolgorukyshows off the city's highlights. While Vasilisa the Wise and Snegurochkaclamp down on knowledge and history and language skills. And then pointed out migrants could be deported for simply not fastening a seat belt…
Why do I feel that another big fan of Russian policies is taking notes? Say, if only the new US administration had a comic book executive to hand…
Enjoyed this article? Share it!