Ryan Matthew Haack writes for Bleeding Cool about something he's been up to. If you have a comic project in the works, do let me know, I'd love to be able to do the same. He writes:
Have you ever felt the world was hiding secrets from you? That there were stories we were never supposed to know about, hidden in some unspeakable text somewhere?
I have, too. And that's why I created the comic book anthology series "Unspeakable Text".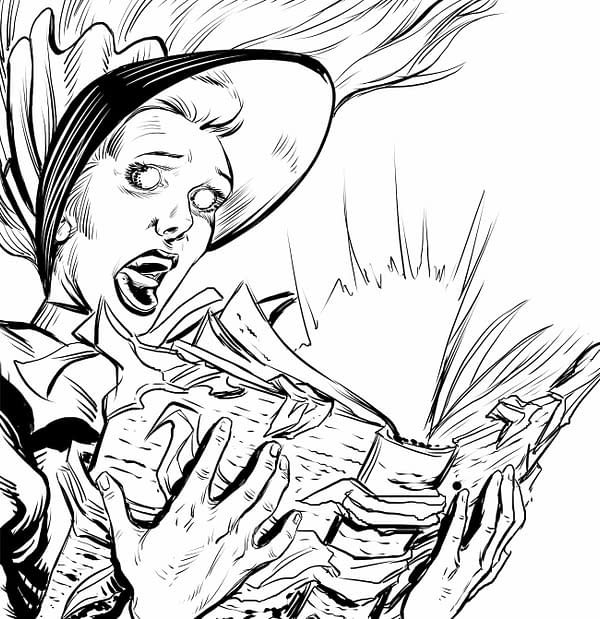 As a fan of horror, suspense, and thrillers myself, I've always been itching to write mini/self-contained comics that have a great hook and a killer ending. Since I started reading comics, I've appreciated stories based in different time periods that weaved together in unique and inventive ways. In late 2018, I started having idea after idea for mini horror stories with satisfying endings that kept the reader wanting more (at least in my opinion).
So I decided to ask ten awesome artists from all over the world to collaborate with me on those stories, and to my surprise, they did.
Thus the Unspeakable Text was born.
It's an anthology collection of stories that an evil book has gathered since the beginning of time. These stories are supernatural, thrilling, suspenseful, and sometimes horrific.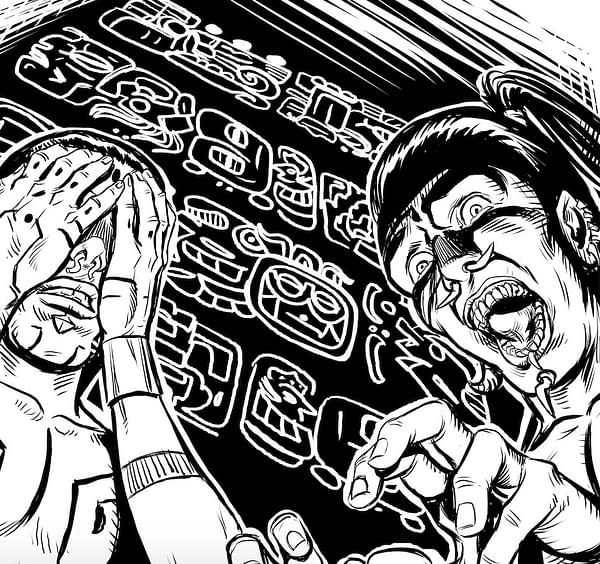 By reading them, you will be taken to ancient Mayan ruins, ghost seas, haunted kabuki theatres, zombie schools and other places where unforgettable tales unfold.
What am I hoping you gain from writing these stories?
I've always felt that you could learn things about yourself from watching/reading horror stories. There's something about seeing a character struggle through an uncertain test or challenge that forces you to ask questions about yourself and about what really scares you. To me, the best horror stories are the ones where characters react to horrific events similarly to how I would.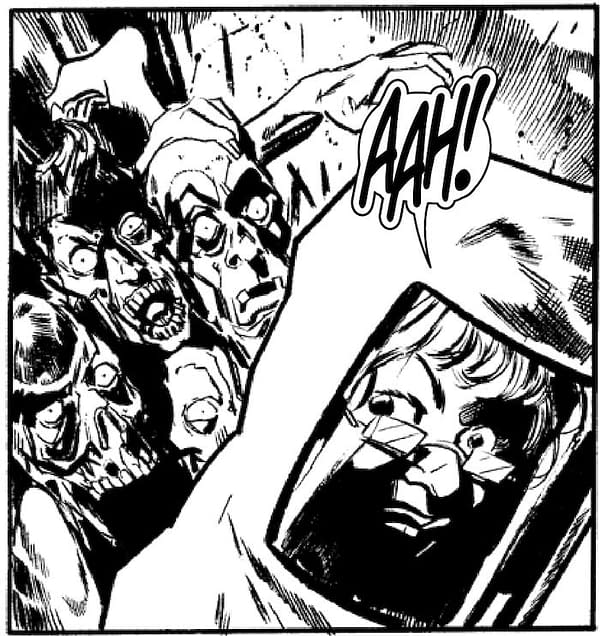 While the events in the Unspeakable Text (Vol.1) are suspenseful, thrilling, and sometimes outrageous; I do hope people find some emotional value in the content.
These ten stories are drawn by some of the most talented artists I've ever had the pleasure of collaborating with. Want proof? Here's all their Instagram or ArtStation pages:
Farid Karami (@faridkarami_art)
Sebastian Komorowski (@seb_komorowski)
Mark Baranowski (@baranowskimark)
Edgar Martinez (@elcapitanedgar13)
Kristina Stroh (https://kaydee.artstation.com/)
Othell Flowers (@othell1)
Deniz Gulmez (@deniz.gulmez.art)
Mark Diokno (@mr.markus007.m.g.d)
Diego Vidal (@diegoorugavidal)
Andrew Anthony (@axemanandrew)
Along with the best letterer in comics, Toben Racicot, these stories look and feel better than any I've ever worked on before. I am confident that they will scare, frighten, and impress all who reads them.
That brings me to my Kickstarter campaign.
There's only twenty more days left of our campaign and we haven't reached 20% yet! We need help from comic and horror fans to put these comics in print and make our dreams a reality!
The rewards are really cool, and I tried to make a pledge reward that was well worth the expenses!
Check my Kickstarter out here:
Enjoyed this article? Share it!