Ryan Ottley's Ex-Mormon Reference Removed From Amazing Spider-Man #4
Two days ago, Bleeding Cool pointed out that Ryan Ottley had posted on a Reddit ex-Mormon group, a shot of the Marvel comic he draws The Amazing Spider-Man #4, featuring a hidden reference to an ex-Mormon book The CES Letter by Jeremy Runnells.
After Bleeding Cool posted the story, it was rapidly deleted and his Reddit account followed shortly, including images he drew while in temple.
Marvel has now told the Hollywood Reporter that the artwork has been changed on the digital version of the comic and on the upcoming second printing. And to be on the safe side, his other invented logos for a Spider-Man who is taking sponsored messaged, have also been changed to Marvel fictional companies. Here is the original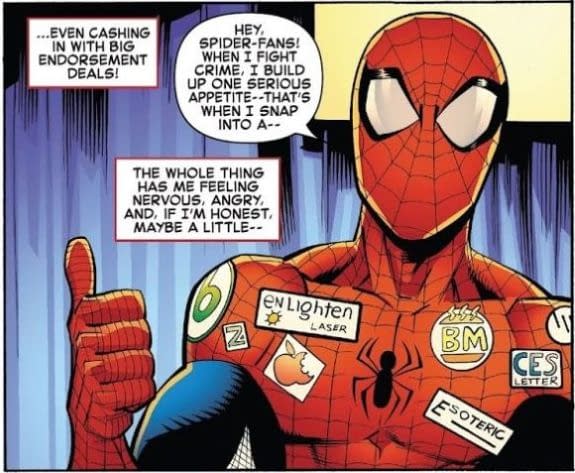 Here is the new version.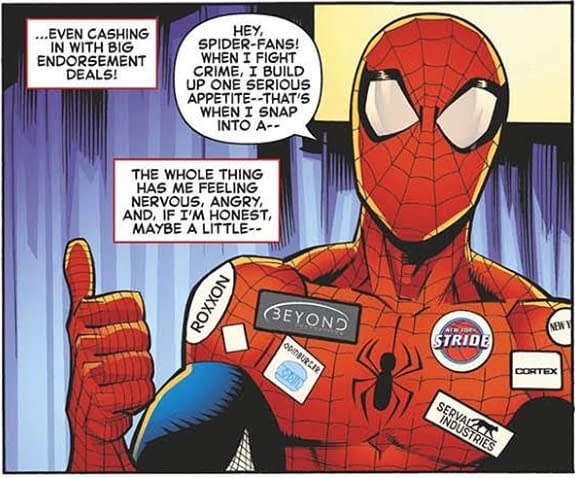 And here is a flip book.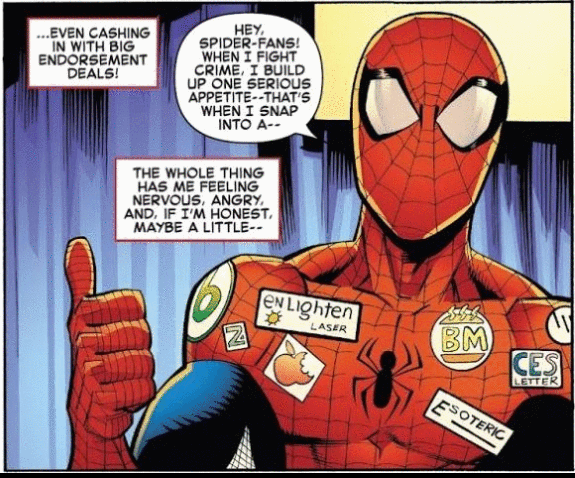 Marvel told THR "The art reference in Amazing Spider-Man #4 was included without awareness by Marvel of its meaning.As a policy, Marvel does not permit hidden controversial messages in its artwork. The reference will be removed from all subsequent printings, digital versions, and trade paperbacks."
They fell foul of this over X-Men last year, when artist Ardian Syaf included references to an anti-Christian and anti-Jewish march in Indonesia that called for the governor to be executed. This was a lot less extreme of course. Ottley also told THR,
"I've spoken with Marvel about my recent artwork, and I have no animosity toward members of the Church of Jesus Christ of Latter-day Saints. My entire family are members, as are many of my friends, and I would never include anything mean-spirited about them or their beliefs. The reference was in regards to a subject I am interested in and a personal decision I made in my life. It has nothing to do with the character, the story, or Marvel."
The second print will be out on September 19th.