Title: Monsters Among Us
Creators: Rob Wuest, Stefano Pavan and Mark Englert
Publisher: Cosmic Comics Group
Available: Small Press Table K2
High concept: A sci-fi/monster comic set in the year 1959 and follows the lives of the Kraushaar family and their tragic connection to unleashing monsters on the world!
Format: Hardcover
Print run: 2o0 copies
Price: $10
What's the website: http://monsters-among-us.com
Let's have a look then: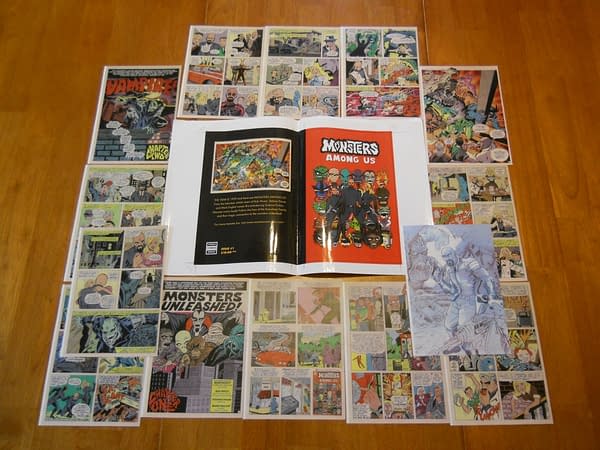 Feel free to send in your San Diego debuts in similar formats!
Enjoyed this article? Share it!