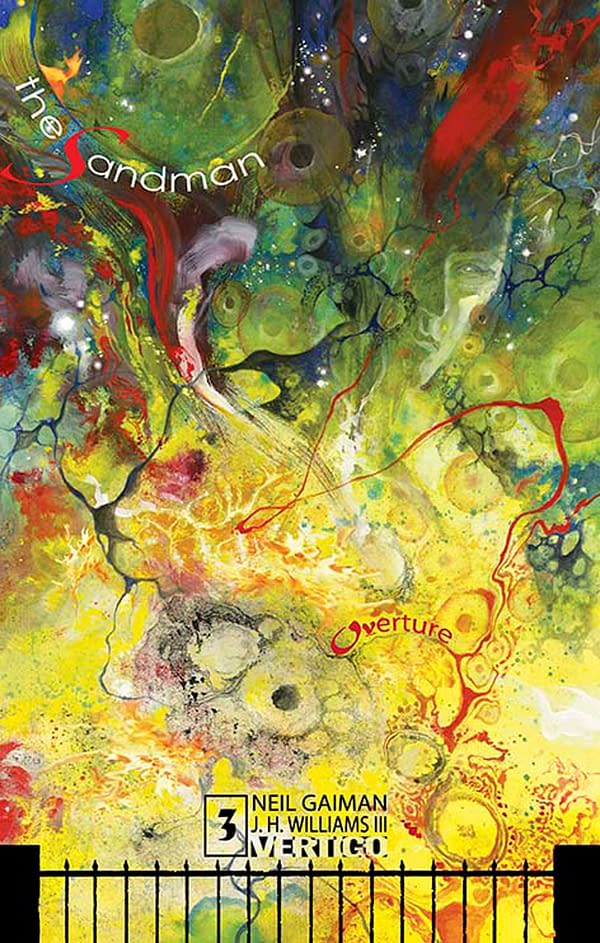 DC Comics lists Sandman Overture #3 for publication in a month's time, the 30th of April. But I don't think anyone believes that, do you? Not even DC Comics.
The armies of the night are gathering. The universe is beginning its final dance. Morpheus, far from home, walks the path of madness, accompanied only by himself.
Neil Gaiman has told CNN, in a piece celebrating the release of the second issue this week that,
CNN: And when can we expect more?

Gaiman: July will be issue 3 and then probably some more months then issue 4, issue 5 and issue 6. I'm already missing it. The magic of 'Sandman' is going back and finding the characters' voices are still alive and still real.
And what can we expect from that issue?
The stuff in issue 3 is the nearest "Sandman" has ever come to a spaghetti Western. It's not like anything I've ever done in any other way.
And as for more Sandman?
Can I tell "Sandman" stories until I die? The characters are still in my head; they're still there. But there's so many more things I need to write before the long night comes, before I put the pen down for the last time. I really hope there's more "Sandman" in there. It would be sad if there wasn't. But there's so much more left to write.
Thanks to Macey Lavoie for the assist.
Enjoyed this article? Share it!