Wolverine is known for being the best he is at what he does, and what he does it slice apart his enemies with razor-sharp adamantium claws. The Marvel mutant hero has been known on more than one occasion to slice off the head of an adversary, stab his girlfriend in the guts, or drown his own children.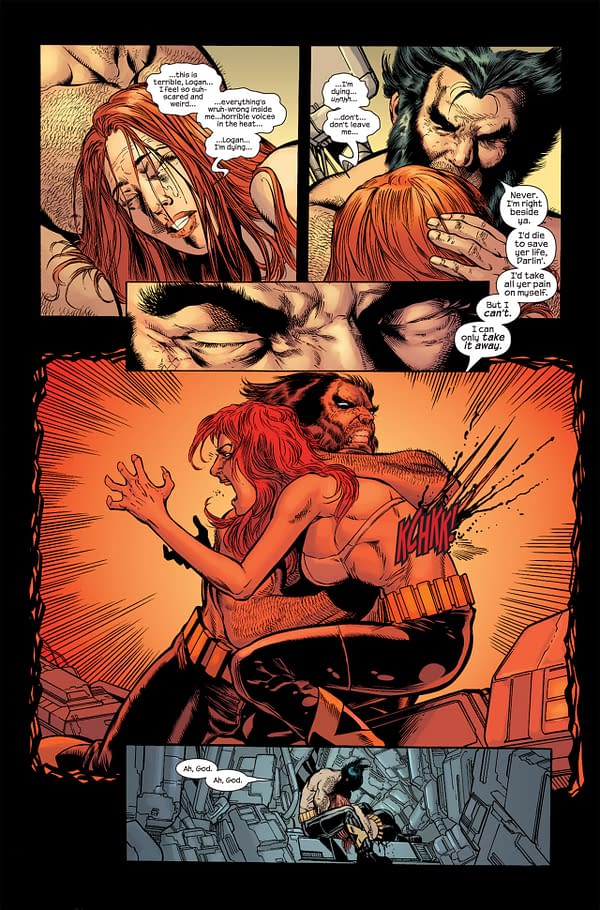 Now, your child can own an adorable stuffed version of the hairy little runt to snuggle with at bedtime.
From the press release:
Known as one of the gruffest, most irascible, totally cynical and brooding heroes of the X-Men, Wolverine takes the stage as an online exclusive collector's item. Complete with his classic costume and soft claws, he is ready to take on any opponent. Start a legendary new friendship with this ferocious, yet good-hearted furry friend and add this unstoppable mutant to your collection.

The gruff and brooding Wolverine is ready to claw his way into your collection! This no-nonsense furry friend is ready to fight any opponent who crosses his path with his built-in costume and lethal soft claws. Plus, his epic Wolverine paw pad makes this bear a must-have for collectors. Start a legendary new friendship with Wolverine and add this unstoppable mutant to your collection today!
For your thirty-five dollars, you don't just get a premium stuffed Wolverine to take home. Build-a-Bear also prides itself on providing a full bear-building experience which will presumably adhere closely to Wolverine's comic canon. First, a child will select a heart, stuffing, and optional accessories to place inside their Wolverine bear. Then, the bear is brought to Build-a-Bear's Weapon X workshop, where, under the oversight of Build-a-Bear regional manager The Professor and Build-a-Bear technicians Cornelius and Hines, the bear's bones are painfully bonded with adamantium in a sensory deprivation tank while its memories are replaced with carefully-designed imagery meant to turn it into the ultimate killing machine.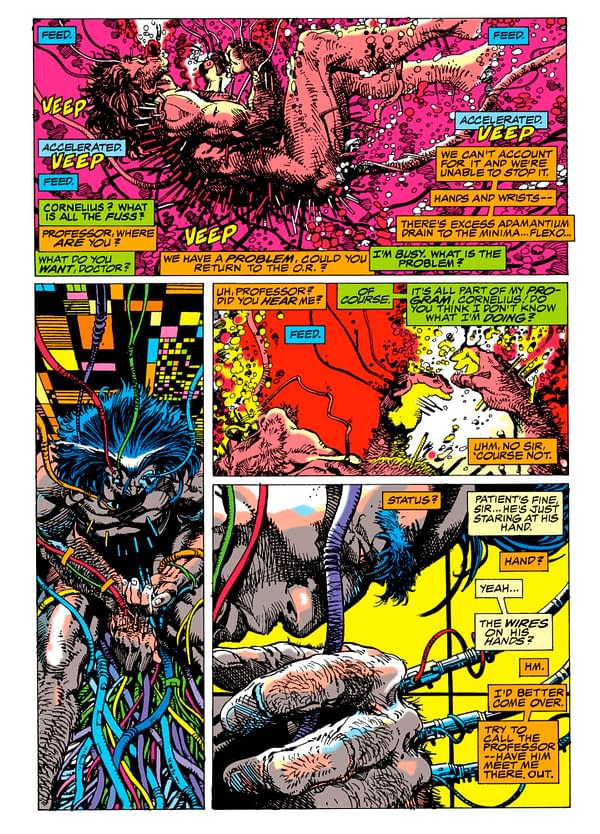 The end result is a bear that any child can take home and love for years to come, provided its feral nature does not take over and send the bear flying into a murderous berserker rage. Get yours today!
Enjoyed this article? Share it!