Secret Wars Titles Dominate Advance Reorders For Another Week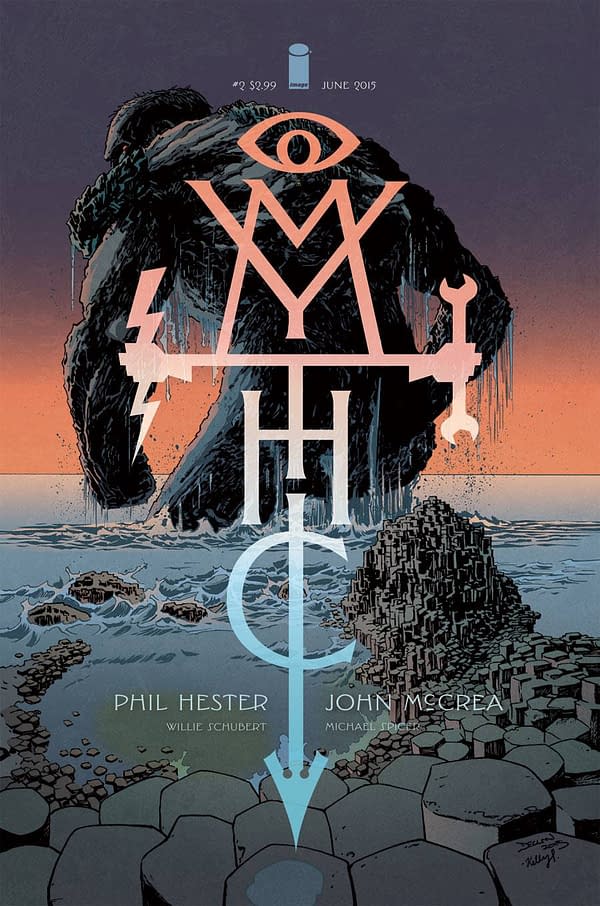 Greetings from the coal face of the direct comics market. Where retailers try to increase their orders of certain comics ahead of sale. Where supply and demand and most accurately reflected, where you can see which books are hot, where new orders are coming in and how retailers are reacting to new, unanticipated desire!
The availability of the decampi version of Secret Wars tie-in X-Men 92 digitally weeks ahead of the print version seems to have given the title a shot in the arm as retailers rush to up the orders of what may have been a lacklustre sales in comparison with other Secret Wars titles as a result.
It could be slightly embarrassing for Marvel, on a day where their big PR push doesn't mention the X-Men at all, to have an X-title being the one retailers are most ready to up their orders on.
But plenty of other Secret Wars titles benefit from increased orders, taking nine of the twenty-five slots, Star Wars titles taking four, DC YOU taking three and both Spider-Gwen and Fight Club taking two. Honourable mention for the second issue of Mythic…
TOP 25 ADVANCE REORDER COMICS/GRAPHIC NOVELS/TPs (RETAIL)
| | | |
| --- | --- | --- |
| Description | SRP | Vendor |
| X-MEN 92 #1 SWA | $4.99 | MAR |
| SECRET WARS #2 (OF 8) ROSS 2ND PTG VAR | $4.99 | MAR |
| MAD MAX FURY ROAD NUX & IMMORTAN JOE #1 2ND PTG (MR) | $4.99 | DC |
| DARTH VADER #3 GRANOV 3RD PTG VAR | $3.99 | MAR |
| AGE OF ULTRON VS MARVEL ZOMBIES #1 SWA | $3.99 | MAR |
| E IS FOR EXTINCTION #1 SWA | $4.99 | MAR |
| PLANET HULK #2 SWA | $3.99 | MAR |
| DARTH VADER #2 GRANOV 4TH PTG VAR | $3.99 | MAR |
| FIGHT CLUB 2 #2 MAIN CVR | $3.99 | DAR |
| DARTH VADER #4 GRANOV 3RD PTG VAR | $3.99 | MAR |
| STAR WARS #2 CASSADAY 5TH PTG VAR | $3.99 | MAR |
| FIGHT CLUB 2 #2 FRANCAVILLA VAR CVR | $3.99 | DAR |
| KORVAC SAGA #1 SWA | $3.99 | MAR |
| WE ARE ROBIN #1 | $2.99 | DC |
| SPIDER-GWEN #1 RODRIGUEZ 3RD PTG VAR | $3.99 | MAR |
| X-MEN 92 #1 YOUNG VAR SWA | $4.99 | MAR |
| SHIELD COMPLETE COLLECTION OMNI HC STERANKO DM VAR ED | $99.99 | MAR |
| E IS FOR EXTINCTION #1 ACTION FIGURE VAR SWA | $4.99 | MAR |
| SPIDER-GWEN #2 RODRIGUEZ 3RD PTG VAR | $3.99 | MAR |
| SHIELD COMPLETE COLLECTION OMNIBUS HC ROSS CVR | $99.99 | MAR |
| BATGIRL #41 | $2.99 | DC |
| X-MEN 92 #1 BLANK VAR SWA | $4.99 | MAR |
| MYTHIC #2 CVR B SHALVEY (MR) | $2.99 | IMA |
| X-MEN 92 #1 X-GWEN VAR SWA | $4.99 | MAR |
| GREEN LANTERN THE LOST ARMY #1 | $2.99 | DC |
TOP 25 REORDER COMICS/GRAPHIC NOVELS/TPs (RETAIL)
| | | |
| --- | --- | --- |
| Description | SRP | Vendor |
| CIVIL WAR TP | $24.99 | MAR |
| SECRET WARS #1 (OF 8) | $4.99 | MAR |
| INFINITY GAUNTLET TP | $24.99 | MAR |
| WOLVERINE OLD MAN LOGAN TP | $29.99 | MAR |
| BATMAN EARTH ONE HC VOL 02 | $24.99 | DC |
| DEADPOOLS SECRET SECRET WARS #1 (OF 4) SWA | $4.99 | MAR |
| CAPTAIN AMERICA WINTER SOLDIER ULTIMATE COLLECTION TP | $24.99 | MAR |
| RAT QUEENS TP VOL 02 FAR REACHING TENTACLES OF N RYGOTH (MR) | $14.99 | IMA |
| A-FORCE #1 SWA | $3.99 | MAR |
| SPIDER-VERSE #1 SWA | $4.99 | MAR |
| MARVEL SH SECRET WARS BATTLEWORLD BOX SET SLIPCASE HC | $500.00 | MAR |
| SPIDER-VERSE HC | $75.00 | MAR |
| PROJECT SUPERPOWERS CHAPTER TWO TP VOL 01 (C: 0-1-2) | $9.99 | DYN |
| PLANET HULK #1 SWA | $4.99 | MAR |
| MS MARVEL TP VOL 01 NO NORMAL | $15.99 | MAR |
| SECRET WARS #2 (OF 8) | $4.99 | MAR |
| STAR WARS #5 | $3.99 | MAR |
| CONVERGENCE #7 (OF 8) | $3.99 | DC |
| ULTIMATE END #1 (OF 5) SWA | $3.99 | MAR |
| BATMAN THE KILLING JOKE SPECIAL ED HC | $17.99 | DC |
| SAGA TP VOL 04 (MR) | $14.99 | IMA |
| BATMAN TP VOL 01 THE COURT OF OWLS (N52) | $16.99 | DC |
| SAGA TP VOL 01 (MR) | $9.99 | IMA |
| TERMINATOR REVOLUTION TP (C: 0-1-2) | $19.99 | DYN |
| THOR #8 | $3.99 | MAR |