Secret Weapons Owen's Story #0 Review: Homeless Superhero
[rwp-review-recap id="0"]
Owen is adrift and in need of money. He's setting up a yard sale made up of items he's accidentally conjured in recent months. We are shown a recent instance in which he stumbled across a psychic and tarot reader, and she tries to help Owen attain some insight about his abilities. We are also shown some of the final days of Harada's institute before it shut down and the students left.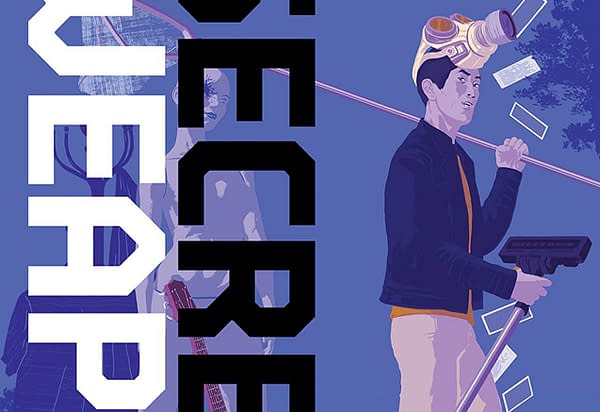 Secret Weapons: Owen's Story #0 brings to mind Matt Fraction and David Aja's Hawkeye. There is a lot of dry humor mostly based around the protagonist's perceived failings, the art is intentionally understated, and the panel layout leans towards many smaller panels throughout the book.
That's a compliment, by the way. That run of Hawkeye was great, and Secret Weapons #0 is similarly entertaining. Owen is a well-meaning guy with a lot of insecurities that are worsened by his out-of-control powers.
It doesn't help that people actively blame him for what his abilities conjure, which is one of the sticking points of the book. It's implied that Owen could control them somewhere down the line, but he doesn't know that. Blaming him for what they do just seems like a dickish thing to do, especially considering they're more inconvenient than outright destructive.
That aside, the book is charming, and the dialogue is good. It is slow-paced, and there's not a lot of action. However, the book is still well-equipped to entertain.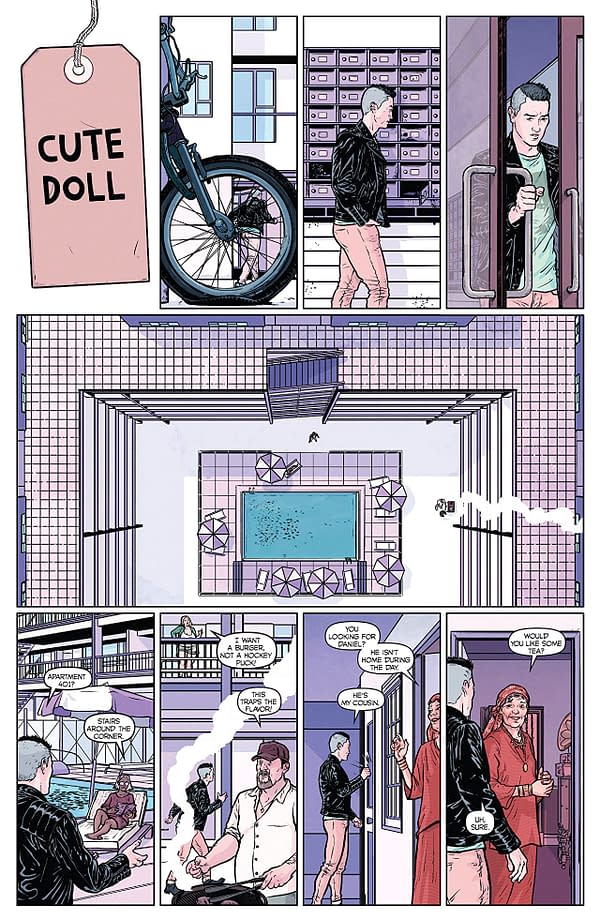 Artists Raul Allen and Patricia Martin bring a tame artistic style reminiscent that falls somewhere between Leonardo Romero and Jamie McKelvie, to give you a reference point. It's low-energy and leans towards a day-in-the-life vibe, which is perfect for the story. It is more detailed than Romero or Aja's work, and that works to provide its own identity. The color art is also understated and tame, not going too wild at any point. Again, that coincides with the narrative.
Secret Weapons: Owen's Story #0 is a fun portrait of where the titular character is at in his weird life. It's about a young man adrift and trying to find direction, and help comes from an unexpected place. That, plus some good artwork, makes this a comic I can recommend. Give it a read.
[rwp-review-ratings id="0"]
[rwp-review-form id="0"]