Separated At Birth: Josef Rubinstein And… Everyone?
Josef Rubinstein is a comic book artist and inker, best known for inking Marvel Comics' The Official Handbook of the Marvel Universe, the Wolverine miniseries by Chris Claremont and Frank Miller, working with Mike Netzer, with Michael Golden on Micronauts, Jim Starlin's Warlock and Aquaman with Don Newton.
He also takes commissions from folk, and it is these that have caused some upset of late. When asked for a Gwenom commission, he provided this drawing.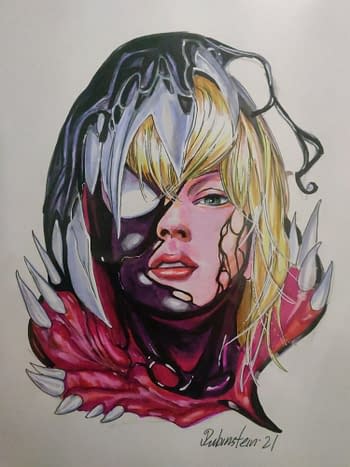 Which was rather similar to a Gwenom cover by InHyuk Lee.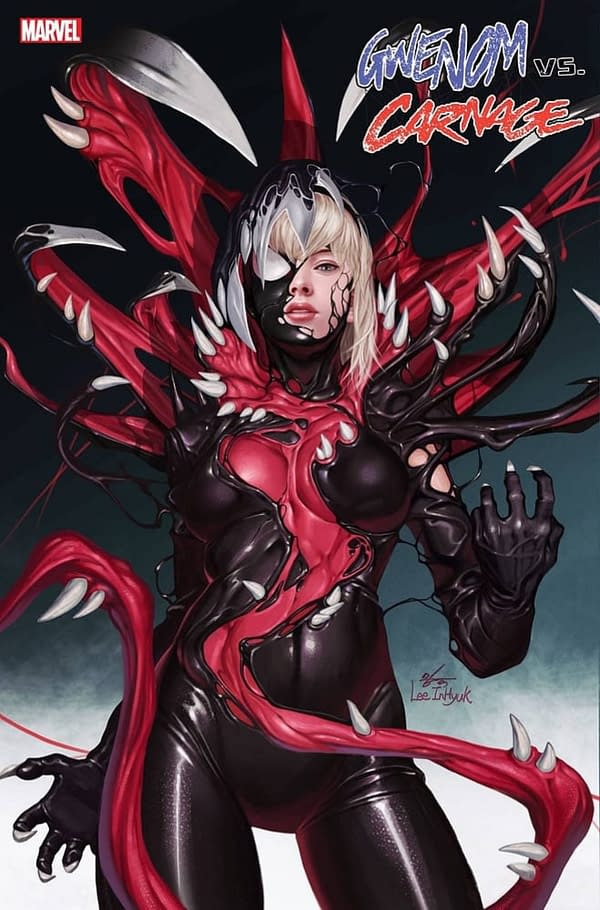 And yes, InHyuk knows. But it unleashed a number of similar comparisons of commissions to whatever it was they were based on. Say did you know that Josef Rubenstein gave Art Adams his very first job? Maybe that might explain this Doctor Doom commission…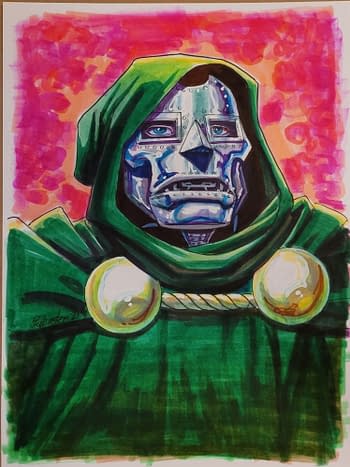 …compared to this Doctor Doom cover by Art Adams.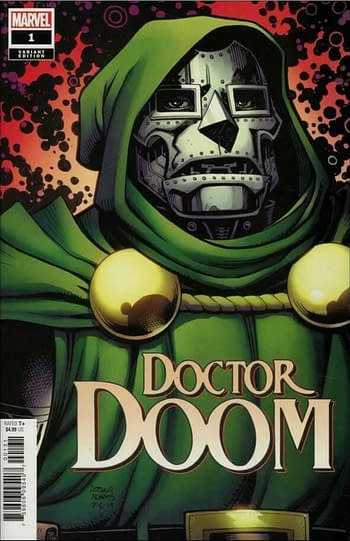 And when there were complaints, Rubenstein provided a replacement Doom.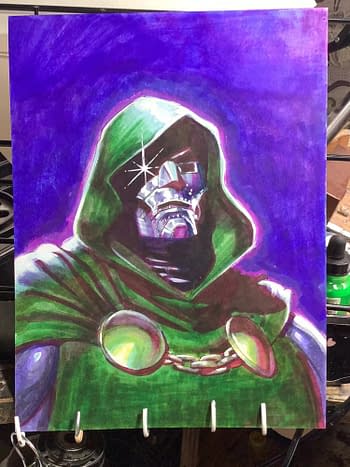 Which had it's own sources.
RD Tondro
putting some side-by-sides together there. Statues clearly come in handy. Such as with this Red Sonja sketch.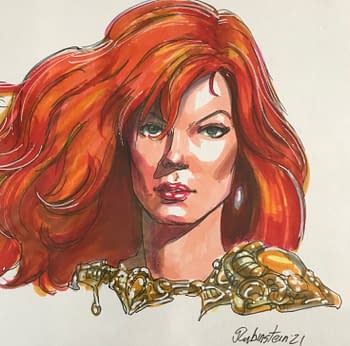 And with this Wolverine.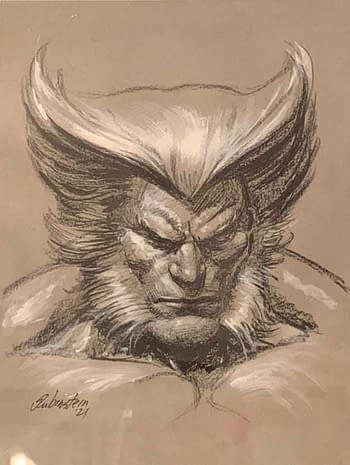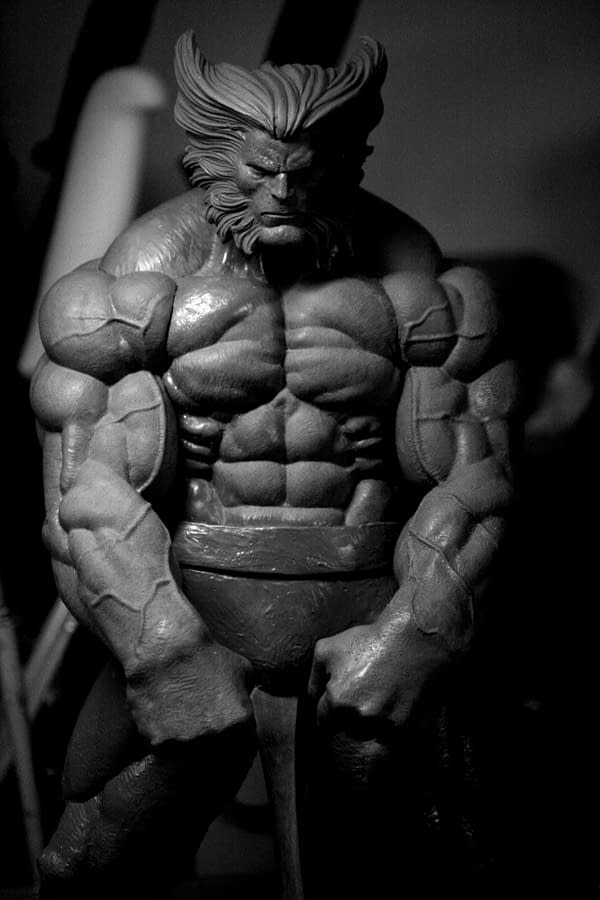 And sometimes Josef Rubenstein has acknowledged previous sources, as with the "After ?" note on the following Storm sketch – though he is not entirely sure who drew the original. Terry Dodson by the way.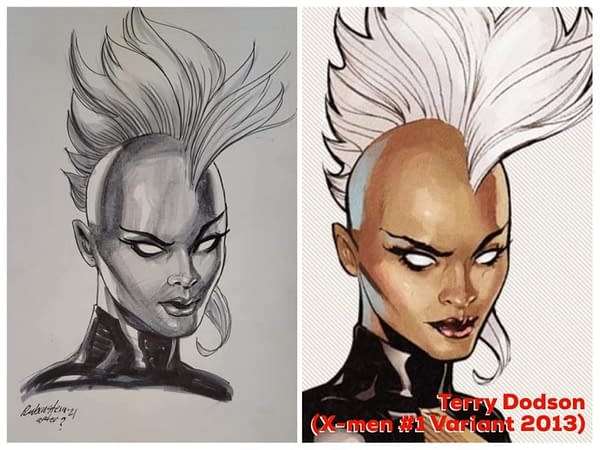 There are even repeat infractions, such as this Frank Cho cover sketch…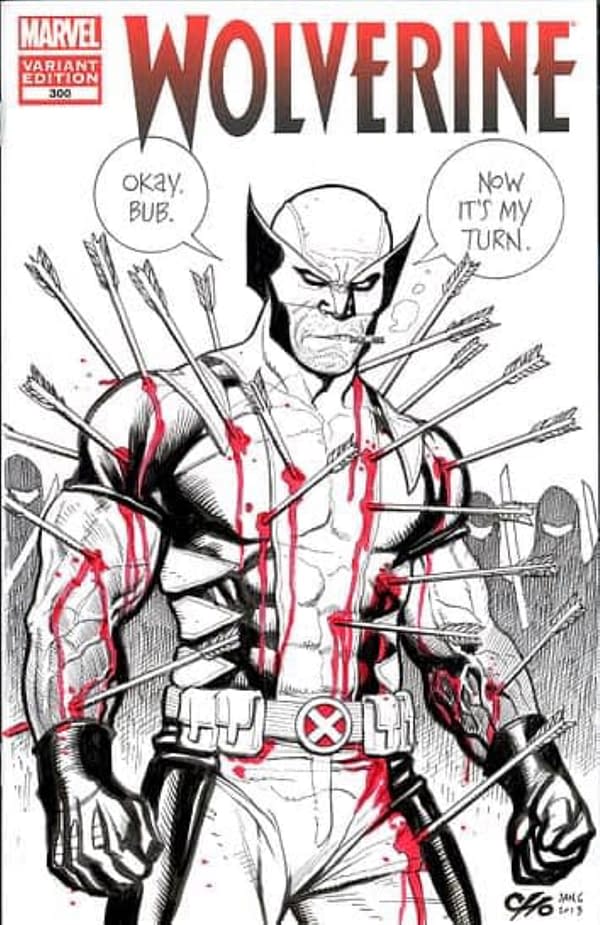 Transformed into not only one sketch…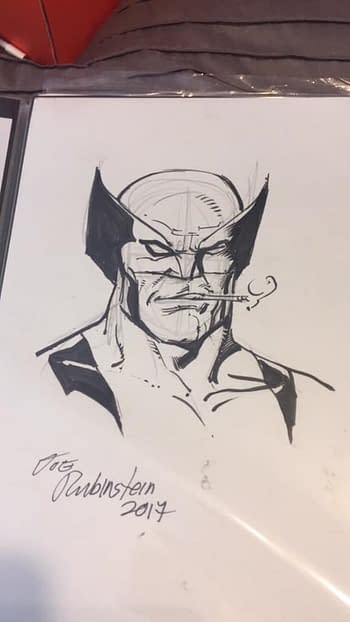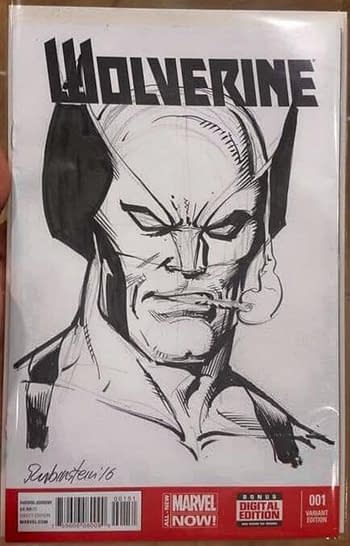 These weren't as lightboxed as others though, but how similar were they? Well, a photo by Adam Tomlin having him caught in the act…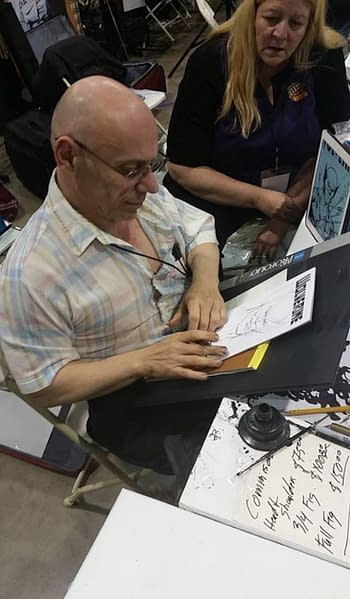 Separated At Birth used to be called Swipe File, in which we presented two or more images that resemble each other to some degree. They may be homages, parodies, ironic appropriations, coincidences, or works of the lightbox. We trusted you, the reader, to make that judgment yourself. If you were are unable to do so, we asked that you please return your eyes to their maker before any further damage is done. The Swipe File didn't judge; it was interested more in the process of creation, how work influences other work, how new work comes from old, and sometimes how the same ideas emerge simultaneously as if their time has just come. The Swipe File was named after the advertising industry habit where writers and artist collect images and lines they admire to inspire them in their work. It was swiped from the Comic Journal, who originally ran this column and the now-defunct Swipe Of The Week website.