She Could Fly #2 Review: Devastating and Wonderful
[rwp-review-recap id="0"]
Luna struggles to stay awake and focused in class while people begin to search for Bill/Earl across Chicago. Luna's counseling sessions aren't going well either, and she has a disastrous experience going to work with her dad. She later has a breakdown when accompanying her mother to a religious meeting. Worse yet, her grandmother goes missing. On the bright side, she is finding leads on the Flying Woman.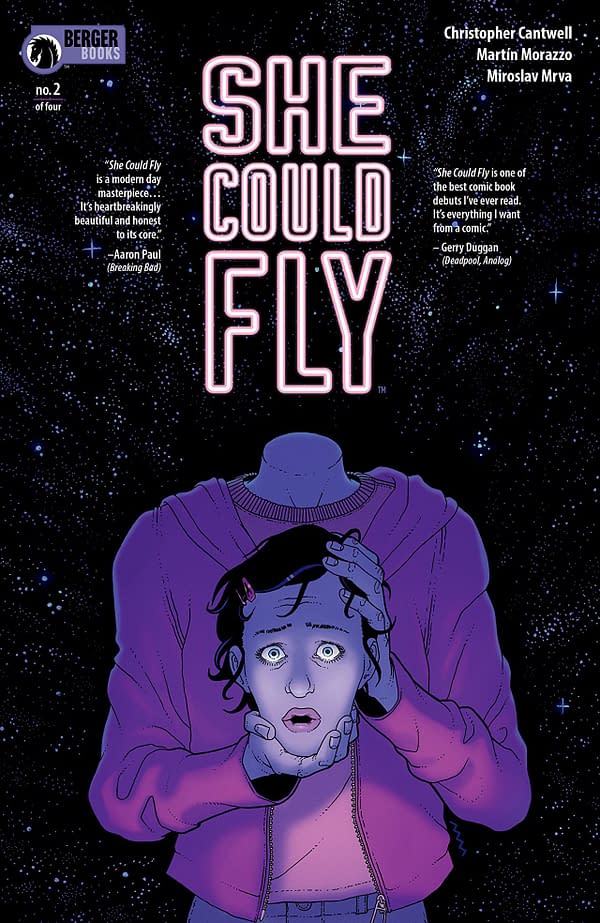 Meanwhile, Bill is having relationship troubles and worries that the people chasing him will find his sister.
She Could Fly #2 continues to amaze me with its ability to tap into the struggles of Luna's mental illness. So much of what she experiences rings so true, and it gets me every time.
Bill/Earl's story becomes a lot more compelling in this issue. This isn't just because we know more about him now, like that his real name is Bill. It's also due to his relationship with Verna. It's not perfect, but they clearly care about one another, and you see them try to make it work.
The underlying conspiracy with the Flying Woman almost fades into the background, but it doesn't do so completely. It's important to you because it's important to Luna. At this point, it's the most important thing in the world to Luna.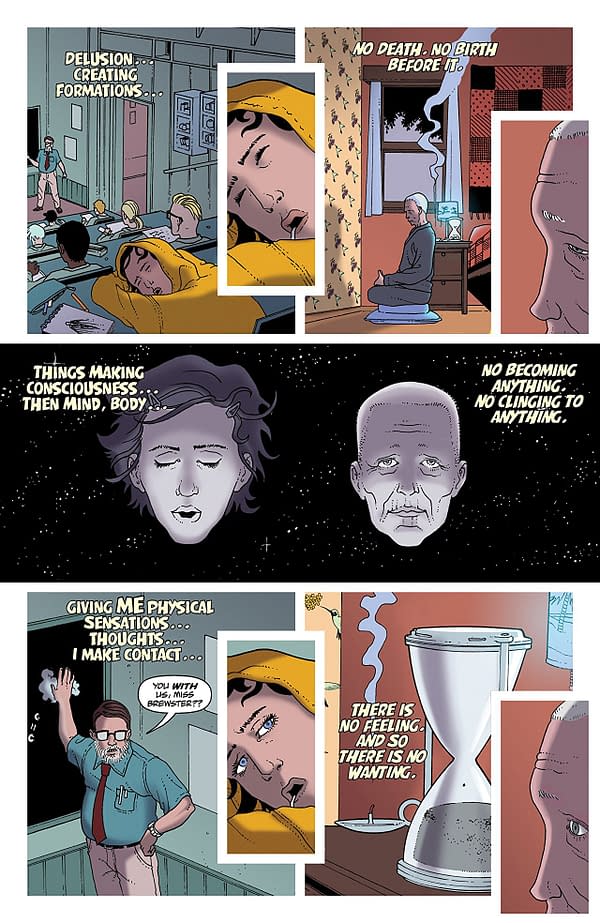 Martin Morazzo's artwork continues to be a wonderful fit for the narrative. He captures the emotion and pain in Luna's face with aplomb, and the overall aesthetic is that right mixture of detailed yet ugly to give this sense of honesty to the world Morazzo is depicting. Plus, the surreal imagery which Luna sees is quite shocking too. Miroslav Mrva's color work is cold and oppressive, and that suits Luna's world too.
She Could Fly #2 is another incredible issue from Christopher Cantwell, Martin Morazzo, and Miroslav Mrva. It's honest, smartly told, and devastating at times. It's a fantastic comic, and I can't recommend it enough. Give it a read.
[rwp-review-ratings id="0"]
[rwp-review-form id="0"]