Shining A Spotlight – Greig Rapson I play World of Warcraft. Okay… I play it too much. So the other day when someone posted an image of Murlocs looking at a totem pole it got my attention. I found the name of the artist and went looking for him to see if he had done any other Warcraft related work… I found him on Deviant Art and really liked his stuff… similar in design to Sean "Cheeks" Galloway and full of life and energy. I sent him an email asking if he'd be willing to answer some questions for this weekend.
So lets turn the spotlight on to Greig Rapson.
BLEEDING COOL: How did you get started drawing?
GREIG RAPSON: I have always drawn for fun. I love to create characters and tell stories though illustrations. I guess my first attempt at taking drawing more seriously was when I used to make mini comics in my bedroom. I'd stay up all night printing them off and stapling them together. I'd take them to comic conventions and artist alleys. Good times. I went on to take an animation program at Seneca college and learned more about digital art applications. BC: Who were your biggest inspirations?
RAPSON: The artists who have inspired me the most, and still do are Jamie Hewlett, Bobby Chiu, Carlos Huante, Alex Perdee, Hayao Miyazaki, Jhonen Vesquez, David Choe, Brian Froud…..to name a few. I find new artists all the time on tumblr and deviantart who are very inspiring. BC: What is your process for doing a page? How long does it take you?
RAPSON: For most of my illustrations my process is pretty simple. The sketches and thumbnails are done in pencil and ballpoint pen. The finished line art is done in ballpoint pen. I scan the line art and colour my work in photoshop. I find most of my time is spent on brainstorming an idea or concept that is interesting enough to keep my attention throughout the whole process. BC: Where might folks have seen your work previously?
RAPSON: Mostly online, also in Digital Artist magazine, Jak and Poi card game, The Gutters (online comic), Udon's Mega Man tribute book and World of Warcraft tribute book. Random bathroom stall scribblings. BC: What are you working on now?
RAPSON: Mostly commission pieces. Card art for a strategy game KicksStarter project. I also work on my own comic book project "The Nightmares". BC: What is your dream project?
RAPSON: I don't think I could pick just one….but the idea of designing my own line of vinyl toys would be awesome :) ---
---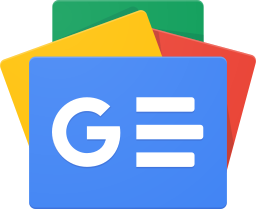 Stay up-to-date and support the site by following Bleeding Cool on Google News today!