Shop Talk – Batman Incorporated, New 52 Fourth Printings, And More Uncanny X-Force
The holidays certainly threw things a little out of whack when it comes to last week's new books, but here are some of the books we talked about with retailers, from books shipped December 21, 2011. We start off with Batman, Incorporated: Leviathan Strikes! This one-shot had a few things working against it right out of the gate. There was the fact that it was a late arriving conclusion to a series that has now been canceled for months; that, because of this lateness, it is part of the old, pre-New 52 continuity; and, most importantly in a crappy economy, it has a $6.99 cover price. With all of those strikes against it, how did it actually stand up when it hit the racks?
"Anyone reading Batman Incorporated before stayed on board as they wanted to see how the story ends," Jay Bardyla, owner of Edmonton's Happy Harbor Comics, tells us. "So sales were strong, as any Morrison book tends to be." It was a similar situation at Jetpack Comics in Rochester, New Hampshire, where owner Ralph DiBernardo tells us, "Even with the higher cover price I ordered this in line with my Batman Incorporated numbers and was not disappointed. While it was not New 52 contiguous, people that were reading Batman Incorporated were happy to continue the run." As such, he reports that there were, "solid sales that fell in line with previous sales and my expectations!" And at Comic Cellar in Memphis, neither one of the concerns I posit was an issue, according to store owner Jason Prince: "I sold through quickly even at the high price point. I didn't see any resistance to the continuity; I didn't even hear one complaint about the price."
Others though were less positive, with sticker shock having been a big issue. "Bad timing played into some tough sales, putting a $6.99 book on the shelf four days before Christmas when many customers were trying to snap up last minute Christmas presents, regardless of how much content it provided," Stephen Mayer, assistant manager at Greensboro, North Carolina's ACME Comics tells us. At Crazy Scondo's in Queens, New York, owner John Scandalios agreed, telling us that he had, "Disappointing sales as the $6.99 cover price certainly hurt. I guess DC thought they could get away with a high quality print book since Marvel did well with a cheap staple-bound 100-page Fantastic Four #600 for $7.99. The biggest difference was that Fantastic Four #600 sold out in the first week and was reordered by me while Leviathan sold less than half of what I ordered." After last week's big Uncanny X-Force #18, I followed up with retailers to see if the momentum carried over into issue 19. It has at Kingdom Comics in Vestavia Hills, Alabama, where shop owner Stan Daniel tells us that, "Uncanny X-Force has great numbers that have been increasing with each issue of the Dark Angel Saga," and Dave Kruseski reports a similar effect at Heroes Comics and Cards in Norwalk, Connecticut. Down under, at Sydney's Kings Comics, we were told that, "This polybagged #18 issue did see a slight spike in sales, but we still had copies on our shelves a week later when issue #19 was released," but this was not for a lack of sales, as, "Uncanny X-Force is our best and most consistent selling X-book. It may be our best-selling Marvel title, full stop. It's been consistently good from the get-go: great writing, great art, great mix of characters, it's all there."
There was some concern expressed by a few retailers, however, that the bagging of the last issue and the multiple issues in a month could backfire and turn away readers. However, there is no concern in terms of the quality of the story, with one retailer, Geoffrey Patterson of Geoffrey's Comics in Gardenia, California, going so far as to say, "If Stan Lee and Jim Steranko were born 60 years later, this is the comic they would be making." Lastly, despite the New 52 winding down its fourth month, we are still seeing printings of first issues arriving in stores. This past week brought the fourth printing of Detective Comics #1, so I asked retailers if these were really needed, or if we were reaching a point of overkill. For Bret Parks of Winston-Salem's Ssalefish, it was the former, as, "hey were needed here. Readers do not care about the printing and we have a small number of collectors who get all printings." Dave Romero at Scranton's Comics on the Green is on the same page, telling us, "We got some, mostly for the die-hard completists. However, this first issue continues to sell well, no matter the printing." DC can keep churning out the printings as far as Lauren Becker at Clawson, Michigan's Warp 9 is concerned, as, "We keep running out of all the printings (except the first, which we continue to get $15.00 for). Demand is still there."
---
---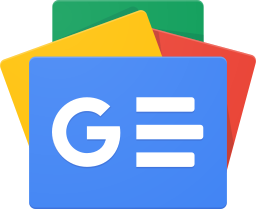 Stay up-to-date and support the site by following Bleeding Cool on Google News today!