Six Books That Made Comics Fun In 2016, Plus Civil War 2
Yesterday, Bleeding Cool brought you the best single issues and graphic novels/collections from its writing staff, but they excluded their most important new writer… no, not Kaitlyn Booth! Screw you guys! It was me! Meee! Rich Johnston has had it in for me since I joined Bleeding Cool back in November, for a litany of reasons we won't go into here, but they all basically boil down to jealousy. He's badmouthed me on Twitter, he's edited typos into my articles to make me look bad, and he once ordered Dan Wickline to give me a ten minute bare bottom spanking for reporting on a flimsy rumor – even though that's what he made his career off of!
But Rich's attempts to silence me won't stand! I'm making my own list, and unlike Rich Johnston, I'm spellchecking it. Twice.
There's a lot of end-of-the-year lists going around, and the majority aim to list the best books of 2016, using various criteria like importance, popularity, craftsmanship, innovation, literary value, etc. This is not that. I didn't think about what books changed comics in 2016, or what books will make a lasting impact, though some of these books might happen to fall into both categories.
No, there was little to no effort put into coming up with this list at all (just like most of your writing, Jude! Burn! Hey! Shut up!).
I just thought to myself: what did I enjoy reading in 2016, and these are the ones that popped into my head. The only criteria is that at least a few issues came out in 2016, regardless of when the comic began or ended, and that I personally liked it. If nothing else, this proves that, contrary to popular belief, I actually do enjoy comics. Don't tell anyone.
Here they are, in no particular order other than the order they popped into my mind.:
Kim & Kim
Magdalene Visaggio, Eva Cabrera, Claudia Aguirre I'm not good at "reviewing" comics, so I won't attempt to do that for any of these entries. I read comics because I enjoy them (or occasionally because I need to be informed so I can make fun of them), and no comic in 2016 was more enjoyable than Kim & Kim. When a new issue of Kim & Kim showed up in my comics box, it always made me smile and made it to the top of my "read" pile. Loaded with action, humor, and bright, vibrant art, Kim & Kim will remind you of why you love comics, if all the negativity about the medium (admittedly largely a result of my own muckraking) has caused you to forget. It started off strong, with instantly likable characters, got you invested in them quickly, and only got better as it went along. The only complaint I can possibly come up with about the book is that I wish it was was a monthly ongoing. From what I understand, though, we'll be getting a sequel, which could be a bright spot in 2017.
GI Joe: A Real American Hero
Larry Hama, S.L. Gallant
While Marvel and DC reboot or relaunch their universes on a yearly basis, IDW has taken the opposite approach, bringing back longtime series writer Larry Hama to continue the stories he was telling in GI Joe's original 1980s run. It's a flashback to a time when single issue comics told longform stories without being constantly interrupted by super-mega-crossover events, number one issue reboots, and creative team shakeups. The result is, as you'd expect, a wholly satisfying comic reading experience. Hama has been writing these characters across four decades, so the level of detail and characterization he brings to them is legendary. Ever since artist S.L. Gallant, who was literally born to draw GI Joe, joined the team, it's been one of my favorite things in comics for several years in a row. IDW, if you ever cancel this book, I will dedicate all the resources of Bleeding Cool to make your lives a living nightmare. You've been warned.
Black
Kwanza Osajyefo, Tim Smith 3, Jamal Igle
Successfully funded on Kickstarter, Black is published for everyone too cheap to back it originally by my favorite publisher, Black Mask. Set in a world where only black people have superpowers, and a shadowy government organization wants to capture and exploit them, Black doesn't shy away from social themes that are sure to upset some readers of a certain "persuasion." The lead character, Kareem Jenkins, discovers his powers after being shot by police in a racial profiling incident ripped from the headlines. The second issue's cover shows black characters hanging by nooses from a tree. The comic is bold and unapologetic about that, but these elements are layered over a story that reads like a classic era X-Men comic, which is how a comic that explores such serious themes ended up on a "most fun" list, in case you're wondering. Veteran talents Jamal Igle on art and Khary Randolf on covers bring star power to the book, helping to take it to the next level.
Titan's Doctor Who Comics
Various 2016 may have deprived us of new episodes of Doctor Who, aside from the Christmas Special, and Titan's line of Doctor Who ongoings did a great job of filling that void, and also taking money from my wallet, as I've been reading all of them. With the popularity of Doctor Who, Titan could easily coast by, churning out dreck and selling it because it has Doctor Who on the cover. Instead, the stories here could easily make for excellent episodes of the TV show, and the books take advantage of the comics medium to provide readers something the TV show can't: the ability to follow your favorite Doctors indefinitely, long after the actors have moved on. And the original companions in the books, particularly the Tenth Doctor's book, rival the ones on TV. It's Doctor Who. What more needs to be said? If you're a fan of the show, you'll probably enjoy these, possibly more than Steven Moffat's TV episodes.
Drax
CM Punk, Cullen Bunn, Scott Hepburn
Let's get this out of the way: Marvel is evil, and everything they do is terrible. Which is why I was all the more annoyed to find that they hired pro wrestler CM Punk to write a Drax comic, and even more annoyed to find that it was actually pretty damn funny. Made up of a cast of battle-obsessed cosmic misfits, the comic had way more heart than anyone would expect at the outset, making it one of my favorite things to read in 2016. The art adeptly portrayed both the wit and the cosmic scope. The book was always a joy to read. Special mention: the letters pages in the back, answered by "Drax" himself, were highly entertaining. And while the whole thing only lasted 11 issues, that was a lot longer than Punk's UFC debut.
Ringside
Joe Keatinge, Nick Barber, Simon Gough How do you make a comic book about pro wrestling and not have it come off as kind of cheesy, immersed in the rather ridiculous kayfabe (fictional continuity) of wrestling? You make it all about the dark underbelly of the behind-the-scenes business. Ringside is a wrestling comic for smarks, a segment of fans who are more interested in the inner workings of wrestling than they are the actual in-ring product. But don't work yourself into a shoot, brother! Even if you're not a bonafide smark, you'll still find this comic fun if you're a fan of the sorts of noir crime comics Image publishes all the time.
Bonus: Civil War 2 I didn't read this comic, and I certainly don't encourage you to do so. But nothing was more fun than making fun of it this year. Seriously, this comic exceeded all expectations. Completely rehash the same story from Civil War 1? Check. Turn Carol Danvers into a fascist? Check. Kill a black hero for shock value? Yep. Kill another hero later to overshadow it? Check again. Fundamentally ignore decades of characterization to make Hawkeye a bloodthirsty murderer? Of course. Have a buttload of overpriced tie-ins to interrupt the momentum of all the just-recently-relaunched ongoing comics? Check. Get delayed, repeatedly, screwing up the rest of the line,and require an extra issue, proving that Marvel's editorial department is inept at their jobs right for the second year in a row? Oh yeah! This provided countless fodder for articles mocking Marvel, and so, simply by existing, Civil War 2 was one of, if not the, most fun things in comics in 2016.
---
---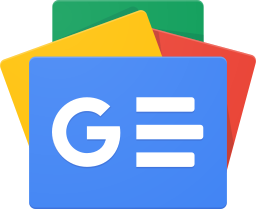 Stay up-to-date and support the site by following Bleeding Cool on Google News today!