Sixteen Thoughts About Sixteen Comics – Epic Kill, Savage Dragon, Mara, Lost Vegas, Superman, Ami-Comi Girls, Earth 2, Fashion Beast, Stitched, Detective Comics, All New X-Men, A Plus X, Bedlam, Rorschach, Dan The Unharmable and Iron Man
MIND READING I do like it, as with Epic Kill, when the character says basically what I've been thinking for the last five pages. It suddenly feels weirdly interactive. Let's see if I can get Savage Dragon to do the same for me?
SAVAGE MONDAYS
Well, it's certainly something I wondered, but hen I realised if he didn't hate Mondays, how could he sell so many ironically pessimistic greeings cards?
FAMILIAR FACES
Okay, Lost Vegas #1, I really wasn't thinking that. Far too disturbing. Has anyone got anything simpler?
KRAKATHOOM
I do like a good sound effect. And Mara delivers, such a big explosion caused by such a small thing. A very entertaining look at superpowers by way of sport and media, but also looking at the details of those strange transactions of power.
SUPERTHOOM Another good sound effect. Especialluy one that looks like it's using panel porders. Thank you late Superman #17. I have simple tastes.
THE BOTTOM LINE Yeah, talking of simple tastes. Ame-Comi Girls makes it to print. With a scene that rather reminds me of a certain Frank Miller panel description.
MATTERS OF PERSPECTIVE The Tower Of Fate in Earth Two is a little bit of an Escher painting. You know, these things are never based on Constable paintings are they?
AND THE WORLD TURNS Fashion Beast continues to use those excellent panel by panel beats, that belie its origins as a screenplay but also creates a very different kind of storytelling, slow, metronomed, showing change across the page. Remarkable.
UNSTITCHED
While in Stitched, our Mesapotamic Dead do that thing where flesh just melts under their fingertips. All zombies can. I blame Romero.
OF BATS AND PENGUINS Detective Comics #18 does a rather keen job in setting up next month's WTF cover… Man Bat Zsasz! Man Bat Zsasz!
ANGEL DELIGHT Captain America learns to count in All New X-Men.
RETCON NOW Oh Iron Fist, he totally was. Totally.

In Bedlam, utting a mask on a mask… it's a litle bit unsettling. But then again, isn't what he all do all the time? Ah, do you see? Do you see? No? Help me out here Rorschach.
FACE IN THE SHADOWS It's not the origin or Rorschach. It's the origin of the city. And do note how those shadows form a Rorschach face image of their own…
PROTOCOLS OF DAN
While Dan The Unharmable has that solution to all known ills. Blame the Jews. I'm surprised more people haven't come up with that one.
A LESSON IN HUBRIS
And from Iron Man… You totally know he's going to hang that one on his wall, don't you?
Comics courtesy of Orbital Comics, London.
---
---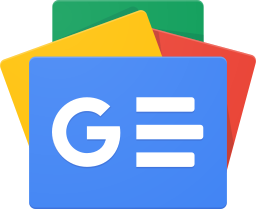 Stay up-to-date and support the site by following Bleeding Cool on Google News today!