So, Someone Seriously Paid Over $17 For That Melted Joker's Daughter #1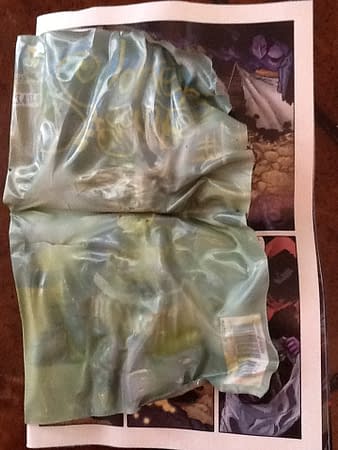 Yesterday, as Joker's Daughter hit the shelves, copies of the 3D cover on eBay were selling from between $100 to $40…
But one didn't go for quite that much. It only went for $17.50. Because it had been burnt and melted beyond recognition.
I would like to point out it still went for $17.50 after eleven bids. I believe it has a CGC of 0.0.
The lucky winner told me;
"This is somewhat appropriate by how 'burned' I got by this fucking book. Pre- ordered in July, and I still got shit yesterday at my store."
I'm sure many feel your pain. I'll be passing the money onto DC's We Are Heroes charity fundraiser.