Soulfire Vol. 7 #1 Review: Fun with Sci-Fi and Fantasy
A man enters the tomb of a dragon with designs upon harnessing its power. We then turn to Grace and Morningstar evading a pair of jets during a flight. In San Francisco, Sonia tests out a pair of artificial wings with the help of Malika. Grace returns soon after, and she isn't happy with the technological wings. In Los Angeles, a trio of magic users with wings make a show of evading a gang of bikers. The man from the opening scene ambushes a magic master in Tokyo.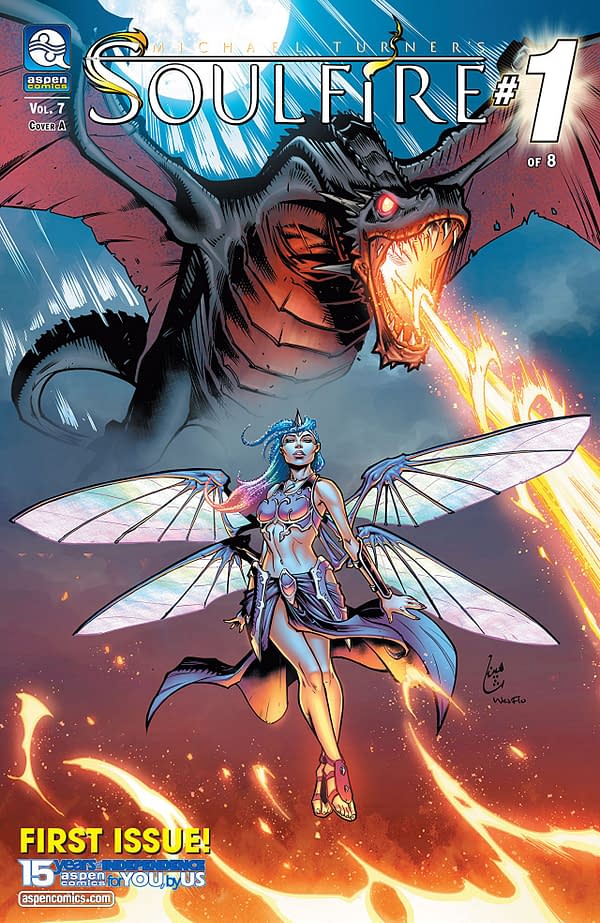 This is my first experience with Soulfire and its universe. The mixture of cyberpunk futurism and mysticism is an interesting combination. Also, giant rainbow-colored dragons are a good addition to any story.
The characters aren't established especially well in the opening to this volume for newcomers such as I. Grace seems peaceful yet arrogant. Sonia and Malika are a fairly cute couple, and their dialogue makes up the higher points of the comic. The other two at their base aren't shown off too much.
The pacing is solid, with the comic never hovering on any one scene too long except for the San Francisco scene, arguably
Everything is kept vague as to where this story will be going, but there are some threads with potential.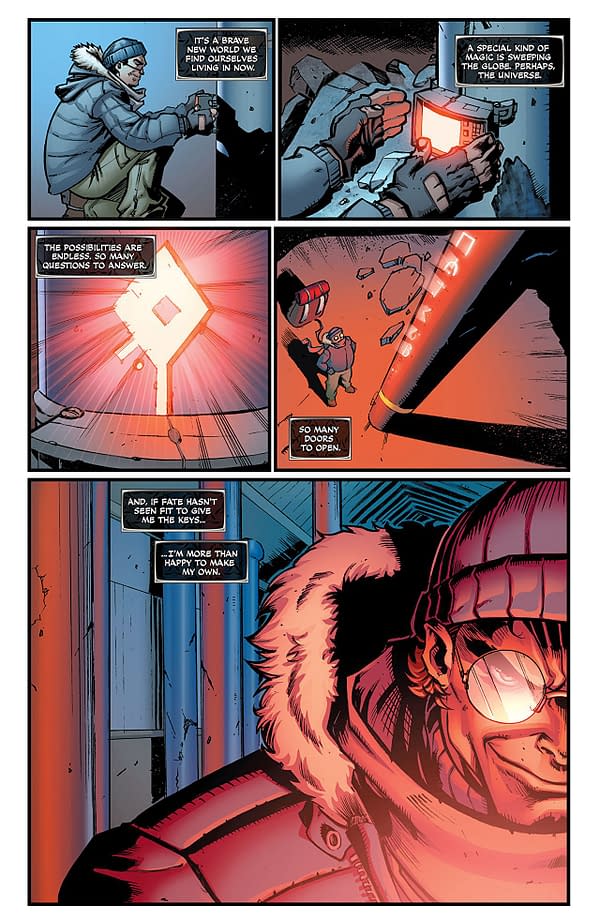 Chahine Ladjouze is the artist, and the visual design of the world certainly holds a lot of appeal. The character designs are solid. The styling is a little simplistic in spots, but most of the book looks good. It doesn't especially wow me, but it is far from bad. Wes Hartman provides vibrant and varied color work, and it adds a lot to the comic without a doubt.
Soulfire Vol. 7 #1 is a decent comic. I can't say that it blew me away, but it was far from an unpleasant read. The premise has its charms, the art is solid, and it has a rainbow dragon. If what I described sounds like your jam, feel free to check it out.