Speculator Corner: Angel #1?
It was just two months ago that Boom! Studios surprised retailers and fans with the DIEDIEDIE-style drop of Angel #0, the first issue of their big Joss Whedon series that arrived without solicitation. Ironically, Beyonce herself dropped her own new album that day too though it might not be because Boom! Studios took a page from their playbook. Or maybe it is…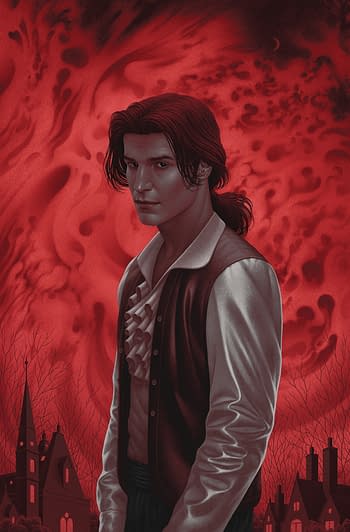 Either way, retailers weren't prepared to gauge their Angel numbers quite yet – especially given that Buffy The Vampire Slayer #1 sold out before it hit stores and more than tripled orders from the last Dark Horse launch. And that's not even mentioning the very unusual – and promising – sales increases from issue #2 to issue #3 .
And so Angel #1 hit comic shops recently…and promptly sold out. I'm told the book will be going to second print with a new cover and we're already seeing there's quite a bit of action on the aftermarket for this issue, with raw copies of the main cover selling for $8-10.
Expect to see more buzz on Angel #2 as fan favorite Winifred "Fred" Burkle makes her first Boom appearance and plays a major role. If Angel #1 was underordered, expect Angel #2 to be potential the rarest issue of the entire series.
But like we told you before, this is all leading to the big Buffy vs Angel story this fall that's going to create a whole lotta excitement – and controversy – with late-to-the-party Whedon fans who'll want to pick up every issue of Angel that paved the way for this event.