Retailer exclusive covers are certainly in the news today. Well, DC Comics ran a special 'back cover' exclusive for the DC's Villain Of The Year #1 25 cent issue, out today, giving retailers an exclusive retailer back cover, if they ordered a minimum of 5000 copies. One store to do so was Bleeding Cool-favourite Ssalesfish Comics of Winston-Salem and Greensboro in North Carolina, who commissioned this image and are selling it in-store and on their website.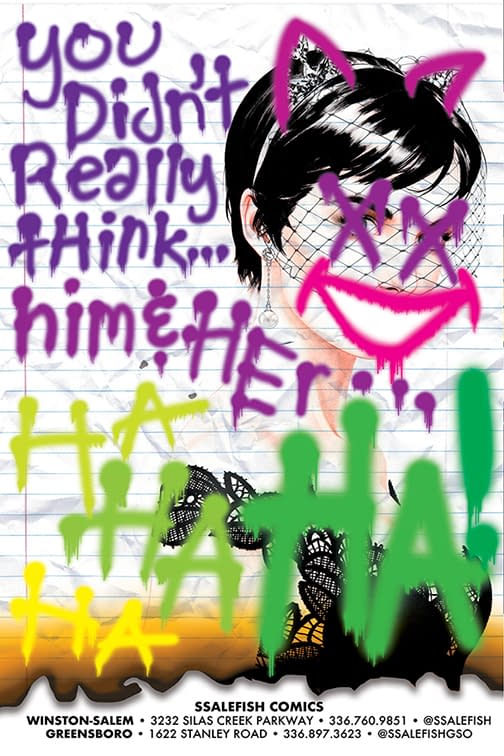 The artwork underneath was originally by Josh Middleton and was used for their Batman #50 wedding variant cover.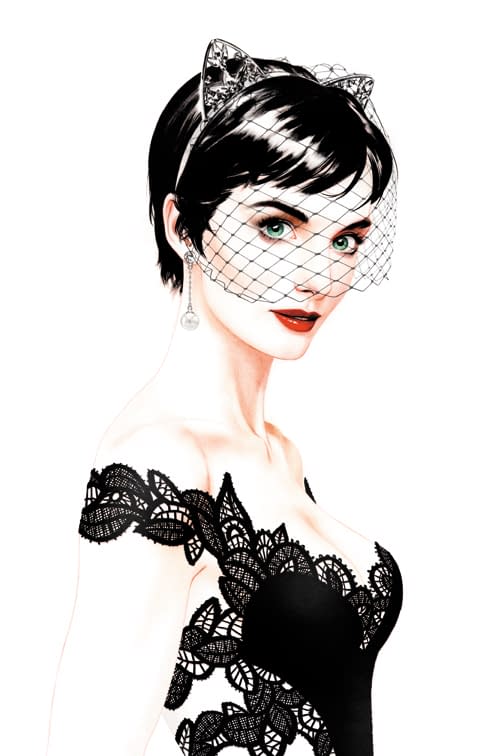 And the phrase? 'You didn't really think… him & her… ha ha ha ha' is a direct quote from former SVP of DC Comics – Sales, John Cunningham, from DC Comics when retailers complained that the Batman #50 comic book did not contain the Batwedding between Batman and Catwoman that DC Comics publicity had promised. John Cunningham's name was only taken off the DC Comics masthead only this week.
I can't imagine anyone at DC Comics realised the significance of the phrase they approved, printed, published and provided to Ssalesfish Comics. Might make it even more desirable to a collector…
Enjoyed this article? Share it!