Originally published in Britain between 1979 and 1991 by DC Thomson, Starblazer was a pocket-sized, science fiction comic sold at newsagents to, basically, people yet to discover 2000AD.
DC Thompson has now created an imprint called Heritage Comics (hopefully no US-based auction houses will have an issue with that) to do for their back catalogue what current 2000AD publisher Rebellion is doing to the IPC catalogue they also purchased.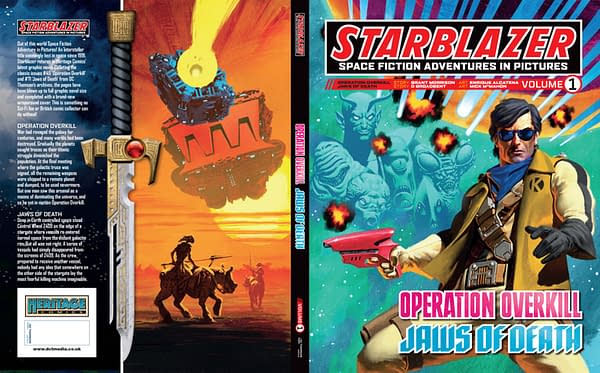 Which means collecting stories from Starblazer from people who went on to greater things, and calling it a graphic novel. Which means Starblazer #45 'Operation Overkill' from 1981 by Grant Morrison and Argentinian illustrator Enrique Alcatena.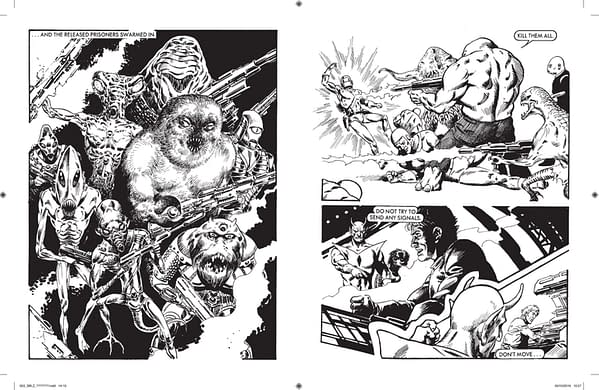 And #71 'Jaws of Death' by D Broadbent and Mick McMahon. from 1982, at full-size artwork rather than the originally published digest-size. But still in black-and-white.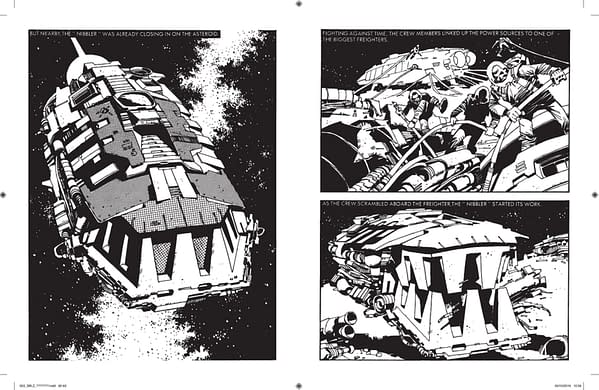 With their original cover art by Keith Robson and a new wraparound cover by Neil Roberts.
Bonus content comes in the form of a brief history of Starblazer, an interview with artist Neil Roberts, and a republished conversation with Grant Morrison by Professor Christopher Murray.
The Starblazer graphic novel will be available to buy from WHSmith and the DC Thomson shop from early November 2019 for £12.99.
Just don't try and get Grant Morrison to sign it. He may have words to sat…
Enjoyed this article? Share it!